Adobe Flash Player 12 is the high-performance, lightweight, highly expressive application runtime that provides uncompromised viewing of expressive applications, content, and videos across browsers, mobile phones, devices and operating systems. Deliver more engaging user experiences with the Adobe Flash Player 12 runtime through support for native 64-bit operating systems and browsers, accelerated graphics rendering, asynchronous bitmap decoding, high-resolution bitmap support, and more. Take advantage of a host of new features in the Adobe Flash Player 12 runtime that streamline the development process, improve performance, enable greater security and privacy control, and allow delivery of richer apps to a broader spectrum of devices. Adobe Flash Player 12 allows you to view interactive web content like games, business presentations, advertisements.
Internet Download Manager has a smart download logic accelerator that features intelligent dynamic file segmentation and safe multipart downloading technology to accelerate your downloads. Unlike other download accelerators and managers that segment files before downloading starts, Internet Download Manager segments downloaded files dynamically during download process. Internet Download Manager reuses available connections without additional connect and login stages to achieve better acceleration performance.
Mozilla Firefox 28 is a fast, secure and easy to use web browser that offers many advantages over other web browsers, such as the tabbed browsing and the ability to block pop-up windows. It lets you to view Web pages way faster, using less of your computer's memory. Take Firefox 23 with you wherever you go. Synchronize your browsing across multiple devices. Forget clunky URLs – find the sites you love in seconds. Firefox has the most ways to customize your online experience specifically for the way you use the web. It is built with you in mind, so it's easy and instinctive to use even the first time you try it. Thousands of Add-ons (little extras that augment Firefox to meet your unique needs) just waiting out there to help you do more, have more fun and be more creative online. Firefox keeps your personal info and your online interests away from the bad guys. Simply put, your security is our top priority.
Google Chrome is a browser that combines a minimal design with sophisticated technology to make the web faster, safer, and easier. It has one box for everything: Type in the address bar and get suggestions for both search and web pages. Will give you thumbnails of your top sites; Access your favorite pages instantly with lightning speed from any new tab.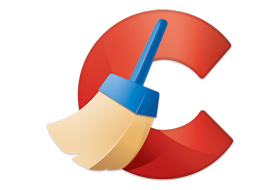 CCleaner is a freeware system optimization and privacy tool. It removes unused files from your system - allowing Windows to run faster and freeing up valuable hard disk space. It also cleans traces of your online activities such as your Internet history. But the best part is that it's fast (normally taking less than a second to run) and contains NO Spyware or Adware!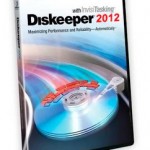 Diskeeper® 12 keeps your PCs and Servers running like new, extending their useful life. Everyone has experienced the pain of a Windows machine becoming progressively slower the longer you use it and the more software you install on it. Diskeeper with its patented, proactive IntelliWrite technology eliminates this experience by preventing files from fragmenting at the Windows level, so you get maximum performance out of every application and system immediately. This proactive technology keeps systems running like new whether you are a large enterprise, small business, government agency or a home user.
K-Lite Mega Codec Pack is a collection of codecs, DirectShow filters and tools. Codecs and DirectShow filters are needed for encoding and decoding (playing) audio and video formats. The K-Lite Mega Codec Pack is designed as a user-friendly solution for playing all your movie files. With the K-Lite Mega Codec Pack you should be able to play all the popular audio and video formats and even some rare formats. K-Lite Mega Codec Pack always very up-to-date with the newest (and/or best) versions of the components. The installation is fully customizable, meaning that you are able install exactly those components that you really want. Uninstallation removes all files and registry entries created by the pack. It is extremely easy to make a fully customized unattended installation. It tries to avoid potential problems with existing codecs and even fixes some problems. The pack is able to detect broken codecs and filters on your system, and remove them for you.
K-Lite Mega Codec Pack is a very complete package, containing everything you need to play your movies. Suitable for both novice and expert users. The K-Lite Codec Pack is compatible with Windows 2000, XP, 2003, Vista, Window 7 and Windows 8.
Kuwo 2013 is a chinese online mp3 downloader and direct listen. This is a replacement for Kugou latest edition  that doesn't work for malaysian isp. It works well so far so good to download all latest chinese songs.