CyberMania USB bootable OS installer including WINXP English and China SP3 , WIN 7 32 and 64 bit SP1 including EN and CHS china version. Each usb only one OS.
All drivers and mostly used software included in fully automatic installing. USB is fully virtualize as CD-ROM mode.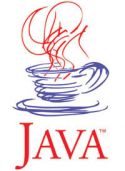 Java allows you to play online games, chat with people around the world, calculate your mortgage interest, and view images in 3D. These applications, written in the Java programming language and access from your browse, are called "applets". Corporations also use Java applets for intranet applications and other e-business solutions. Java is used by companies in all major industries. Whether deployed on cell phones, embedded devices, game consoles, laptops, or in datacenters, Java offers the rich user interface, performance, versatility, portability, and security that today's networked applications require. Java Platform Standard Edition software is the premier platform for rapidly developing and deploying secure, portable applications that run on server and desktop systems spanning most operating systems.
Skype lets you make Internet-based VoIP (voice over Internet protocol) phone calls for free to anyone in the world who also uses Skype on their PC, and make inexpensive calls from your PC to landlines and cell phones worldwide. Skype uses P2P (peer-to-peer) technology to connect you to other users – not to share files this time, but to talk and chat with your friends. The technology is extremely advanced – but super simple to use… You'll be making free phone calls to your friends in no time! It's also an instant messenger as well, because has integrated chat. Skype is the simplest way to save money on your phone bill. Skype does more than phone calls. It also lets you video chat and text chat as well, and send SMS messages.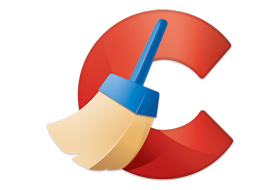 CCleaner is the number-one tool for cleaning your Windows PC. It protects your privacy online and makes your computer faster and more secure. CCleaner is easy to use and a small, fast download and user interface has the modern look. CCleaner is a freeware system optimization and privacy tool. Removes unused files from your system – allowing Windows to run faster and freeing up valuable hard disk space. It also cleans traces of your online activities such as your Internet history. CCleaner can run from a USB thumbdrive and be installed/run on a computer without a complicated setup process. It is possible to specify files, folders and registry keys to ignore from the cleaning process. But the best part is that it's fast (normally taking less than a second to run) and contains NO Spyware or Adware!
Google Chrome is a browser that combines a minimal design with sophisticated technology to make the web faster, safer, and easier. It has one box for everything: Type in the address bar and get suggestions for both search and web pages. Will give you thumbnails of your top sites; Access your favorite pages instantly with lightning speed from any new tab.
Internet Download Manager has a smart download logic accelerator that features intelligent dynamic file segmentation and safe multipart downloading technology to accelerate your downloads. Unlike other download accelerators and managers that segment files before downloading starts, Internet Download Manager segments downloaded files dynamically during download process. Internet Download Manager reuses available connections without additional connect and login stages to achieve better acceleration performance.
Mozilla Firefox is a fast, secure and easy to use web browser that offers many advantages over other web browsers, such as the tabbed browsing and the ability to block pop-up windows. It lets you to view Web pages way faster, using less of your computer's memory. Take Firefox with you wherever you go. Synchronize your browsing across multiple devices. Forget clunky URLs – find the sites you love in seconds. Firefox has the most ways to customize your online experience specifically for the way you use the web. It is built with you in mind, so it's easy and instinctive to use even the first time you try it. Thousands of Add-ons (little extras that augment Firefox to meet your unique needs) just waiting out there to help you do more, have more fun and be more creative online. Firefox keeps your personal info and your online interests away from the bad guys. Simply put, your security is our top priority.
K-Lite Mega Codec Pack is a collection of codecs, DirectShow filters and tools. Codecs and DirectShow filters are needed for encoding and decoding (playing) audio and video formats. The K-Lite Mega Codec Pack is designed as a user-friendly solution for playing all your movie files. With the K-Lite Mega Codec Pack you should be able to play all the popular audio and video formats and even some rare formats.
WinRAR is a powerful archive manager. It can backup your data and reduce the size of email attachments, decompress RAR, ZIP and other files downloaded from Internet and create new archives in RAR and ZIP file format