CyberMania USB bootable OS installer including WINXP English and China SP3 , WIN 7 32 and 64 bit SP1 including EN and CHS china version. Each usb only one OS.
All drivers and mostly used software included in fully automatic installing. USB is fully virtualize as CD-ROM mode.
Internet Download Manager has a smart download logic accelerator that features intelligent dynamic file segmentation and safe multipart downloading technology to accelerate your downloads. Unlike other download accelerators and managers that segment files before downloading starts, Internet Download Manager segments downloaded files dynamically during download process. Internet Download Manager reuses available connections without additional connect and login stages to achieve better acceleration performance.
Microsoft Windows 10 represents the first step of a whole new generation of Windows operating system. It unlocks new experiences for customers to work, play and connect. Windows 10 embodies what our customers (both consumers and enterprises) demand and what we will deliver. Windows 10 will run across an incredibly broad set of devices – from the Internet of Things, to servers in enterprise datacenters worldwide. Some of these devices have 4 inch screens – some have 80 inch screens – and some don't have screens at all. Some of these devices you hold in your hand, others are ten feet away. Some of these devices you primarily use touch/pen, others mouse/keyboard, others controller/gesture – and some devices can switch between input types.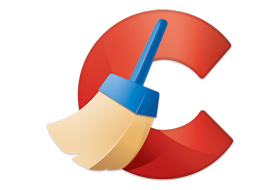 CCleaner is the number-one tool for cleaning your Windows PC. It protects your privacy online and makes your computer faster and more secure. CCleaner is easy to use and a small, fast download and user interface has the modern look. CCleaner is a freeware system optimization and privacy tool. Removes unused files from your system – allowing Windows to run faster and freeing up valuable hard disk space. It also cleans traces of your online activities such as your Internet history. CCleaner can run from a USB thumbdrive and be installed/run on a computer without a complicated setup process. It is possible to specify files, folders and registry keys to ignore from the cleaning process. But the best part is that it's fast (normally taking less than a second to run) and contains NO Spyware or Adware!
K-Lite Mega Codec Pack is a collection of codecs, DirectShow filters and tools. Codecs and DirectShow filters are needed for encoding and decoding (playing) audio and video formats. The K-Lite Mega Codec Pack is designed as a user-friendly solution for playing all your movie files. With the K-Lite Mega Codec Pack you should be able to play all the popular audio and video formats and even some rare formats.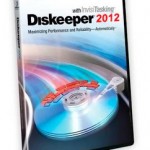 Diskeeper® 12 keeps your PCs and Servers running like new, extending their useful life. Everyone has experienced the pain of a Windows machine becoming progressively slower the longer you use it and the more software you install on it. Diskeeper with its patented, proactive IntelliWrite technology eliminates this experience by preventing files from fragmenting at the Windows level, so you get maximum performance out of every application and system immediately. This proactive technology keeps systems running like new whether you are a large enterprise, small business, government agency or a home user.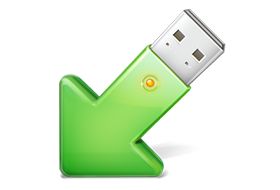 USB Safely Remove is a USB device manager. It saves time and extends user abilities on active work with flash drives, portable drives, card readers and other gadgets. The main disadvantage of using built-in Windows safe removal tool is that in case of having several hot-plug devices it is quite difficult to recognize a needed to stop device - the most devices have the same name - "USB mass storage device".
Google Chrome is a browser that combines a minimal design with sophisticated technology to make the web faster, safer, and easier. It has one box for everything: Type in the address bar and get suggestions for both search and web pages. Will give you thumbnails of your top sites; Access your favorite pages instantly with lightning speed from any new tab.
CyberLink PowerDVD 14 is the ultimate universal media player for 4K, Blu-ray, 3D and DVD discs, movies and videos files, including MKV, MPG4, AVCHD, also UltraHD 4K and HEVC (H.265) videos. It is the number one choice to play media from your PC, home network, connected devices, your content in the cloud, and social networks. CyberLink PowerDVD 14 plays all types of media content – movies, videos, photos and music. It brings the best in video and audio technologies to upgrade all your viewing experience to UltraHD 4K and HEVC, including streamed content via home network, or Youtube or Facebook pages. CyberLink PowerDVD 14 can play music files in MP3, FLAC, ALAC and popular formats. Create video, music and photo playlists.