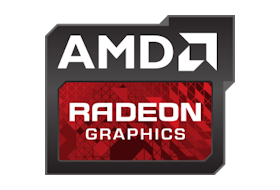 AMD Radeon Crimson Edition is the graphics and HD video configuration software delivers unprecedented control of performance and visual quality with ATI Radeon graphics processors.
It is AMD's revolutionary new graphics software, delivering a redesigned user interface, supercharged graphics performance, remarkable new features, and innovation that redefines the overall user experience – at no additional charge.
AMD new streamlined user interface gets an updated name: "AMD Catalyst Control Center" is now "Radeon Settings". Architected to enable the best from AMD graphics hardware, user-friendly Radeon Settings is lightning fast, looks sharp, works smoothly, and delivers intuitive functionality that requires less effort and fewer mouse clicks than its predecessor.
AMD Radeon Software Crimson Edition ventures beyond the realm of traditional graphics driver software to deliver extraordinary performance and precise control of graphics, video, displays, and forward-thinking power efficiency from the latest AMD technologies and advances:
Fast high-speed game loading with Shader Cache.
Optimized Flip Queue Size provides users with the very latest keyboard and mouse positional information while gaming
Frame Pacing: smoother gaming enhancements enabled on DirectX 9 games
Enhanced image quality for 1080p media content scaled to 4K using adaptive directional filtering technology
Fine-tuned Dynamic Contrast algorithm
Enhanced Video quality settings for 6th Generation A-Series AMD APUs
Display Port to HDMI 2.0 dongle support
Customizable display settings with fine tuning for resolutions, timings, and refresh rates
AMD FreeSync technology enhancements including AMD CrossFire support for DirectX 9 games and low frame rate compensation for smoother gameplay when below the minimum refresh rate
Incredible power efficiency for select products and applications through power optimizations
Frame Rate Target Control enhancements including; power saving capability, support for DirectX 9 games and extended range for target control (20 – 200 FPS)
Virtual Reality is at the cusp of launching into the consumer marketplace. Tens of thousands of developers are working on a wide array of applications, including simulation, gaming, entertainment, education, social media, travel, medicine, real estate, ecommerce, and more.
AMD released the Alpha version of its AMD LiquidVR SDK to a select number of developers. Creating a platform that provides software functionality to simplify and optimize VR development, LiquidVR unlocks many unique hardware features designed to seamlessly interplay with VR headsets to help enable smooth and immersive VR experiences.
AMD Radeon Software Crimson Edition is the first publically available driver that enables all LiquidVR features, which are currently being validated and tested by VR headset manufacturers and ecosystem partners.
Support the following Microsoft Windows platforms:
Windows 10 (32 and 64-bit version)
Windows 8.1 (32 and 64-bit version)
Windows 7 (32 and 64-bit version with SP1 or higher)
Package Contents:
Radeon Software Crimson ReLive Edition 17.5.1 Driver Version 17.10.2711. (Windows Driver Store Version 22.19.165.3)
AMD Radeon Software Crimson ReLive Edition 17.11.1 Highlights:
Support For
Call of Duty: WWII

Up to 5% faster performance on Radeon RX Vega (8GB) graphics than with Radeon Software Crimson ReLive Edition 17.10.3 at 2560×1440.

AMD XConnect Technology

Now supported on Radeon RX Vega series graphics products for select eGPU enclosures.
Fixed Issues
Radeon Software may intermittently cause an application crash on limited numbers of DirectX 11 or OpenGL applications on their first run.
Some gaming or productivity applications may experience a random hang or application crash when performing task switching.
Radeon WattMan reset and restore factory default options may not reset graphics or memory clocks.
Radeon WattMan reset and restore factory default options may not reset graphics or memory clocks.
Oculus Dash may experience a random application hang.
Bezel compensation in mixed mode Eyefinity cannot be applied.
Radeon Settings may experience overlapping text or corruption in the Multi GPU profiles page.
Tom Clancy's Ghost Recon: Wildlands may experience minor corruption with Anisotropic Filtering (AF) enabled.
Middle-earth: Shadow of War may experience ghosting or distortion in gameplay on Multi GPU enabled system configurations.
AMD XConnect Technology products may not be detected/enabled on reconnection if previously disconnected during system sleep
A limited number of system devices such as printers may be removed during Radeon Software uninstallation.
Homepage – http://www.amd.com
Size: 234 MB
Download AMD Radeon Graphics Driver for Windows 10 (32-bit)
Download AMD Radeon Graphics Driver for Windows 10 (64-bit)
Download AMD Radeon Graphics Driver for Windows 8.1 (32-bit)
Download AMD Radeon Graphics Driver for Windows 8.1 (64-bit)
Download AMD Radeon Graphics Driver for Windows 7 (32-bit)
Download AMD Radeon Graphics Driver for Windows 7 (64-bit)
Download AMD Catalyst Driver for Windows Vista (32-bit)
Download AMD Catalyst Driver for Windows Vista (64-bit)
Download AMD Catalyst Driver for Windows XP (32-bit)
Download AMD Catalyst Driver for Windows XP (64-bit)
Download Selected AMD Drivers and Software for Windows and Linux