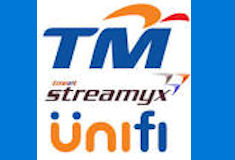 Bernama reported that Telekom Malaysia Bhd (TM) had warned there is a cable fault on the SMW4 submarine cable network between Alexandria in Egypt and Palermo in Italy, linking Malaysia to Europe and the US.
"The consortium will be carrying out repair works on site today, April 24, 2010 and it is expected to be completed on Sunday, May 2, 2010," TM said in a statement yesterday.
During the restoration process, there will be some interruption to the traffic to Europe and the US carried through that cable. TM said customers using Internet services nationwide may experience some degree of service degradation such as slow browsing while accessing international websites.
Crap Streamyx
Malaysia internet is now a turtle beyond US sea……
To resolve your browsing speed issue, please follow instruction here to temporary use TM proxy: http://www.iprobot.net/internet/fix-your-streamyx-problem-today-by-using-tmnet-proxy/