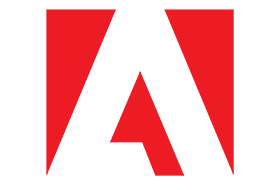 Adobe Camera Raw, which lets you import and enhance raw images, has been a must-have tool for professional photographers right since it was first released in 2003. Applications that support Adobe Camera Raw include Photoshop, Photoshop Elements, After Effects, and Bridge. Additionally, Adobe Lightroom is built upon the same powerful raw image processing technology that powers Adobe Camera Raw.
With Adobe Camera Raw, you can enhance raw images from many different cameras and import the images into various Adobe applications. Supported applications include Photoshop, Lightroom Classic, Lightroom, Photoshop Elements, After Effects, and Bridge. The table below lists all cameras that the Camera Raw plug-in (versions 1.0 through 13.2) supports.
Changes in Adobe Camera Raw 16.0:
Add optical blur and bokeh using the Lens Blur tool. Add an aesthetic blur effect to any part of a photo through AI-powered Lens Blur. Easily achieve the popular bokeh effect without requiring an expensive camera lens.
Edit and export HDR photos in Adobe Camera Raw. Edit and save HDR photos in new industry-standard formats like AVIF and JPEG XL, which offer higher quality at smaller file sizes.
Make targetted color adjustments with Point Color. Point Color allows flexible color selection and additional color input refinement across Hue, Saturation, and Luminance.
Support for new cameras and lenses. Find newly added cameras and lenses in the full list of supported profiles.
Trick.. Open As –> Select Picture –> Select Raw and you will see enhance picture….
Plugin folder C:\Program Files\Common Files\Adobe\Plug-Ins\CC\File Formats
Adobe Camera Raw 16.0 x64
Adobe Camera Raw 12.4 x64 (Last support Windows 7)

(Freeware)
Adobe Camera Raw 13.1 x86
DNG Converter 16.0 Windows x64

DNG Converter 13.1 Windows x86
DNG Converter 16.0 macOS