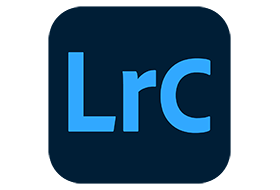 Edit and organize your photos with the app that's optimized for desktop. Lightroom Classic gives you powerful one-click tools and advanced controls to make your photos look amazing. Easily organize all your photos on your desktop, and share in a variety of ways.
Your best shots. Made even better.
Your photos don't always reflect the scene the way you remember it. But with Lightroom Classic, you have all the desktop editing tools you need to bring out the best in your photographs. Punch up colors, make dull-looking shots vibrant, remove distracting objects, and straighten skewed shots. Plus, the latest release offers improved performance so you can work faster than ever.
– With better performance under the hood, Lightroom Classic lets you import photos, generate previews, and move from Library to Develop Module in record time.
– Use range masking tools to easily select the areas or objects you want to edit based on their color, luminance, or depth.
– Create HDR panos faster now that you can merge multiple bracketed exposures into multiple HDR photos and then stitch them into a panorama — all in one step.
The future of photography. Here today. Get to know Lightroom.
Go beyond the desktop and edit, organize, store, and share from anywhere with the cloud-based Lightroom photo service:
– Store and access your full-resolution photos in the cloud
– Find photos on any device fast with auto tagging
– Edit from any device using an intuitive, streamlined interface
Accelerate image-editing with GPU support
Use the GPU of your system to enhance image-editing experience.
Organize your collections with color labels
Color labels can be added for collections, collections sets, and smart collections.
Support for new cameras and lenses
Adds support for new cameras and lens profiles.
Other enhancements
Find information about PNG export, batch merge for HDR and panoramas, and other new enhancements in this release.
System Requirements:
– Processor: Intel® or AMD processor with 64-bit support*; 2 GHz or faster processor
– Operating system: Microsoft Windows 10 (64 bit) versions 1703 (Creators Update) and later
– RAM: 4 GB of RAM (12 GB recommended)
– Hard disk space: 2 GB of available hard-disk space for program installation.
– Monitor resolution: 1024 x 768 display
Graphics processor acceleration requirements:
– AMD: Radeon GPU with DirectX 12 or OpenGL 3.3 support.
– Intel: Skylake or newer GPU with DirectX 12 support.
– NVIDIA: GPU with DirectX 12 or OpenGL 3.3 support.
– OpenGL 3.3 and DirectX 10-capable video adapter for GPU-related functionality.
– 1 GB Video RAM (VRAM). 2 GB of dedicated VRAM (4 GB recommended) for large, high-resolution monitors, such as 4K- and 5K-resolution monitors.
Language versions available for Lightroom Classic:
– Deutsch
– English
– Español
– Français
– Italiano
– Nederlands
– Português (Brasil)
– Svenska
– 日本語
– 简体中文
– 繁體中文
– 한국어
October 2023 release (version 13.0)
Lens Blur
Add Blur and Bokeh effects using Lens Blur
Easily add depth to an image by blurring out the background or foreground with AI-powered Lens Blur. Achieve the Bokeh effect without investing in an expensive lens.
HDR Output
Edit and export in HDR
Enable HDR and make your images more vibrant. The new HDR feature lets you edit every aspect of an image in HDR and then export it in multiple file formats.
Point Color
Edit colors with more precision using Point Color
Take control of precise color corrections with Point color without compromising other areas of an image. Adjust the Hue, Saturation, and Luminance of a narrow spectrum of colors with precision.
Performance Improvements
Faster and smoother processes make editing even more convenient. Multiple performance improvements across the board for a better editing experience.
Support for new cameras and lenses
Find newly added cameras and lenses in the full list of supported profiles.
Other Enhancements
Other enhancements
Find out about other enhancements in the detailed new features summary.
(CyberMania Silent Install Repack) x64