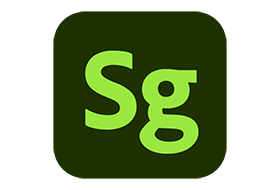 Substance 3D Stager lets you make creative decisions in context. Refine and adjust your composition in real time. Visualize and edit advanced materials with complex lighting and shadows.
Tools to flesh out your ideas.
Build your realistic 3D scenes with quick and efficient smart tools. Block out shapes, snap elements, activate physics to avoid collisions between models, and generate simple lights.
Access a vast network of resources.
Stager comes with models, materials, and lights to get started. Or explore and use the thousands of high-end assets made by our 3D experts and included with your Substance 3D Collection plan.
Connect to your 3D toolset.
Leverage the full power of Creative Cloud: import elements from Modeler, Painter, Designer, and Sampler. Edit images in Illustrator and Photoshop, and instantly see your modifications in Stager.
Remark: Special thanks to @vposy release.
(Preactivated Installer) x64