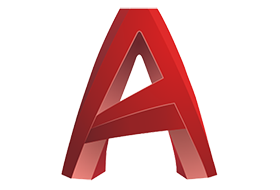 Autodesk Civil 3D is Autodesk's solution for civil and urban engineers to design different routes and roads and manage all stages of civil engineering projects from coordination to implementation and analysis. It also has the capability of 3D modeling and simulation of project components and stages, supported by Building Information Modeling or BIM alias, meaning building information modeling.

Autodesk Civil 3D Software Features and Features :
– Customizable user interface with optimization and customization
– Design and build a variety of roads, passages, tunnels and other sections of civil engineering projects
– Perform repetitive design actions dynamically and precisely
– Document all stages of construction
– Having a standardized database of various components of civil engineering projects
– Perform a variety of geological and geological surveys and analyzes
– Ability to work in groups and to share and update project information
– Features oil and gas pipeline route design
– 3D project capability to better understand and visualize and make necessary corrections and optimizations
– Enjoy AutoCAD Map 3D software mapping capabilities
– Support for GPS tools and their positioning information
– Increase speed and accuracy as well as reduce project costs
And…
Autodesk AutoCAD Civil 3D Program Tips   :
– From version 2015 onwards, this program is only available in 64-bit editing.
– Autodesk software is often released in two original file formats from the Autodesk site – known as sfx – and also in ISO format. The ISO version is no different from the original version, and only the files are extracted and embedded with the activator in the image. Due to the higher volume of the ISO version and some problems with installation and etc, the sfx version is replaced.
– Usually the activator of the Autodesk software suite is released as a public crack by the XFORCE Group, and so on.
required system
Autodesk AutoCAD Civil 3D 2024
OS:Microsoft® Windows® 10 (64-bit only) (version 1803 or higher)
CPU:Minimum: 2.5–2.9 GHz or faster processor / Recommended: 3+ GHz or faster processor
Memory:16 GB
-Conventional Displays:1920 x 1080 with True Color
-High Resolution & 4K Displays:Resolutions up to 3840 x 2160 supported on Windows 10, 64 bit systems (with capable display card)
Minimum:1 GB GPU with 29 GB/s Bandwidth and DirectX 11 compliant
Recommended:4 GB GPU with 106 GB/s Bandwidth and DirectX 11 compliant
Brower:Google Chrome (for AutoCAD web app)
Space:16 GB
(Installer with crack) x64