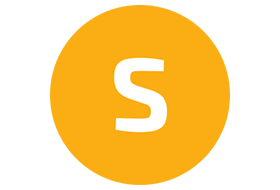 Reach, engage and grow your audience. Create professional live video with ease. Whether you are using Zoom or YouTube, VEGAS Stream takes your live production from a single webcam to multiple cameras, video playins, dynamic graphics and more. Easily edit and re-publish for on-demand viewing.
Prepare
Set up everything you need to go live
Select your video and audio sources
From professional cameras, your webcam or recorded media.
Create stunning graphics
Keep viewers engaged with animated graphics. Start from scratch or use our templates.
Select streaming destination
We support all popular services from YouTube to Microsoft Stream.
Live produce
Live mix your event with dynamic graphics
3-2-1 go Live!
Switch cameras with ease and use dynamic overlays or transitions to spice up your production.
Use Microsoft Teams
Bring in multiple remote guests for live discussions.
Interact with your viewers
Tie in social media live chats, comments, posts, tweets and polls – all in real time.
Post Produce
Edit your production either with VEGAS Pro or VEGAS Post and re-post
Live production doesn't always go to plan
Export your event directly into VEGAS Pro or VEGAS Post to cut out any errors or trim down the length of your video.
Discover VEGAS Pro
Discover VEGAS Post
Tidy up the audio
You can then easily edit audio in SOUND FORGE Audio Studio to remove noise or add high quality voice-overs.
Share with your audience
Once edited, archive your production and upload to your favorite destinations.
System Requirements
Minimum Requirements
Operating System: Windows 10
CPU: Intel Core i5/AMD FX 6000 Series
(Quadcore CPU > 3GHz)
GPU: Intel HD Graphics 4400
(906 GHz+ base clock)
Memory: 8 GB RAM
Storage: 2 GB
Internet connection: required
Recommended Requirements
Operating System: Windows 10
CPU: Intel Core i7 10700k/AMD Ryzen 3600x
GPU: Nvidia GTX 2060
Memory: 16 GB RAM
Storage: 2 GB
Internet connection: required
Thanks to team R2R repack
(Cracked Silent Install Repack) x64