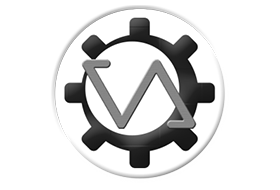 VoiceAttack application was designed to be a small tool that will take commands that you speak into your microphone and turn them into a series of keyboard key presses (and do other things like launch programs!). VoiceAttack is a simple and useful software designed to make games and applications more fun by enabling keyboard commands with your voice.
CONTROL YOUR GAMES AND SIMULATORS WITH YOUR VOICE
Add your voice as an extra controller with voice commands that YOU create. Give specific instructions to your space freighter, your race pit crew, your mech or your druid and give life and immersion to your games like never before.
ALSO CONTROL YOUR APPS
Launch and control applications with phrases you can actually remember. "Launch Skype" or "Launch Spotify" without even touching the keyboard or mouse. VoiceAttack even works great along side your favorite voice chat apps like TeamSpeak and Ventrilo.
CREATE CRAZY-POWERFUL MACROS
From simple, single key presses from a keyboard to mouse clicks to full-blown virtual conversations using text-to-speech many have found ways to make their PCs easier and way more fun to use.
VIRTUAL REALITY: THE TIME IS NOW
Many are pairing VoiceAttack with devices such as Oculus Rift, HTC Vive and Leap Motion. The extra depth and immersive experience of voice control take virtual reality to a new level [especially when you can't see your hands].
Thanks to CRD release
1.) Install, run the program at least once after installation (don't forget to uncheck "Check for Updates on Startup" from options)
2.) Copy our keygen to C:\Users\YOURUSERNAME\AppData\Local\VoiceAttack.com\VoiceAttack.exe_…\0.0.0.1
3.) Run our keygen and generate a license file
4.) Block "VoiceAttack.exe" with your firewall solution
5.) Done!

NOTE: Remember to turn off automatic updates from options in case you didn't do some at step 1.
(Installer with keygen) x64