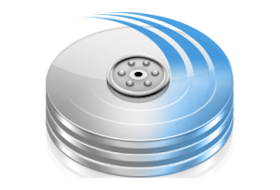 For IT professionals who need to deploy Diskeeper 15 across a fleet of laptops or workstations, the Diskeeper 15 Administration console enables seamless network deployment. For corporate PCs and laptops, Diskeeper 15 Professional is the only highly efficient, proactive, Set It and Forget It® software for maximum performance—making it the #1 utility for keeping Windows systems running like new.
IntelliWrite® I/O Optimization Technology
Automatically prevents split I/Os from being generated when a file is typically broken into pieces

before write.

InvisiTasking® Intelligent Monitoring Technology
Allows all background operations within the system to run with zero resource impact on

current activities.

HyperBoot® File Access Technology
Strategically moves files into a sequential order that minimizes the number of I/O requests during the

boot process.

HyperFast® SSD Optimizer Technology
Produces faster performance in solid state drives running on Microsoft operating systems. The HyperFast feature includes TRIM functionality and is enabled only if a solid-state drive is recognized.
Instant Defrag™ Engine
Immediately defrags newly fragmented files before they can slow performance. Instant Defrag is an engine that consolidates any fragments that were not prevented by IntelliWrite, instantaneously without the need to analyze the drive.

Disk Health Monitoring


Monitors SMART disk data, checks for critical file system problems, warns of critical problems or an imminent disk failure, generates alerts by e-mail or text messages for 24/7 monitoring.

System Monitoring


Monitors system environment activities and provides a summary of the statistical data gathered for system performance monitoring.
Terabyte Volume Engine® Technology
Engineered to rapidly defragment volumes with hundreds of thousands of files.

Efficient Mode


In addition to an extensive defrag mode, Efficient Mode offers the greatest net gain in system I/O resource savings ever available. It immediately targets and eliminates only fragmentation that directly affects

system performance.

Free Space Consolidation Engine


Swiftly consolidates free space and tightly integrates with Instant Defrag to handle new fragmentation as soon as it is created.

Enhanced Analysis Reports


Rich reporting functionality that displays health and performance gains for the system. Reports include: Fragmentation Analysis, Read and Write Access Time Improvement, File and Free Space Performance, and Disk Access I/Os Saved.

Network Management Support


Easily manage Diskeeper 15 settings and functionality across the network through the Diskeeper 15 Administrator edition or Group Policy.
Remark: Let's pray this version working well. 🙂 But it was not for Windows XP. Please leave comment if working after 30 days . Thanks
Remark: Fixed wrong patch insert for x64 version. Please redownload. My bad, sorry guys.
(Cracked Registered Silent Repack)