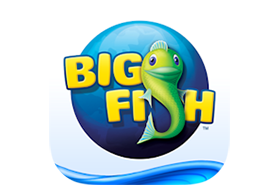 Founded in 2002, Big Fish is the world's largest producer and distributor of casual games, delivering fun to millions of people around the world.
Through its mobile and online distribution platforms, Big Fish has distributed more than 2.5 billion games to customers in 150 countries from a growing catalog of 450+ unique mobile games and 3,500+ unique PC games.
If you are big fish fans make sure you dun miss up the keygen for more than 1000 games included.
6251 games
Thanks to yoko sharing