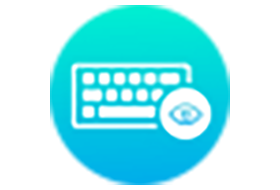 Several threats existing in the Web. So called "Logger" belonging to the most dangerous and sneaky ones. Meant are spy-ware, which is recording and transferring all your keyboard and display inputs. This gives criminals access to your bank account, eBay login or other sensible data.The Abelssoft AntiLogger is especially developed to detect and neutralize spy-ware. All potentially harmful applications will be listed after a deep system analysis and can be dealt accordingly.
To harden your system against unwelcome Intruders in the future, the background guard provides a permanent protection. Your system will be scanned for suspicious processes and applications imperceptibly in the background. When the background guard detects something suspicious it will notify you immediately.
Not every suspicious application is a harmful spy-ware application. If it is a granted access you can add the application to a list of "Approved Applications" with just one click. In other cases you have the possibility to block the application for just one time or permanently.
Neutralizes sneaky Spy-Ware
Abelssoft Antilogger will find and neutralise sneaky spy-ware which is recording your keyboard and display activities.
A Background Guard for better Protection
For a permanent protection, your computer will be under surveillance by the background guard. It will notify you about suspicious applications.
Treat suspicious Applications individually
When you get notified about a suspicious application, you can choose to stop it for one time or even block it permanently.
(Retail Silent Install Repack) x86