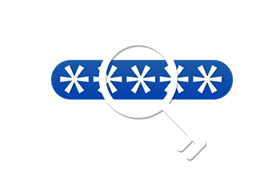 MyKeyFinder is a tool dedicated to retrieving lost or forgotten serial numbers to various software products, including Microsoft Office and Windows.Product keys – restored
Scans the registry and presents the result as a clean list.
Scans external hard disks
Also scans external hard disks with a Windows installation for product keys.
Find WiFi passwords
How can I find out my WiFi passwords? MyKeyFinder shows them with one click too!
Product keys – restored
Directly after the start, MyKeyFinder starts its path towards your PC and scans certain areas of the windows registry. After 1-2 minutes, it shows you all product keys in a clean list.
No duplicates
Product keys might be stored at different locations, and may even be available multiple times. MyKeyFinder filters and removes all invalid keys and all duplicate entries, so that you don't have to worry about it.
Various export options
Need to print your product keys? MyKeyFinder can export the keys as a PDF, print them, or even copy them to your clipboard.
Ready for Windows 10
This application has been already optimized for Windows 10. This means for you: You don't have to care which Windows operating system you have installed, you can buy this application today and even when you are switching to Windows 10 you can continue using this application without problems.
(Retail Silent Install Repack) x86