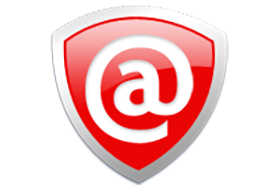 [email protected] Partition Recovery is a toolkit that helps you to recover deleted and damaged logical drives and partitions under Windows, WinPE (recovery BootDisk), Linux (recovery LiveCD) & DOS environments. Simple QuickScan easily detects and recovers recently deleted partitions, as long as they were not formatted / overwritten to after deletion.
Advanced low-level SuperScan may detect partitions which were deleted a long time ago, even if you have created new ones and even formatted them. Last Chance recovery method detects & recovers files by their signatures on volumes having severely damaged file systems, where physical volume recovery isn't possible! Recovers NTFS/ReFS, FAT/exFAT …
Features
Restores lost partitions & disks back to working state
QuickScan easily detects partitions being deleted but not re-formatted
SuperScan – low-level scan detects re-formatted & damaged partitions
Last Chance – recovery method for severely damaged filesystems on volumes
Backup & Restore disk partitioning info and ability to Rollback changes
Fixes damaged Partition Table, MBR (Master Boot Record) and GPT
Creates a Disk Image – sector-by-sector data backup for data recovery
Restores all data from raw, compressed and VMWare Disk Images
Supports Windows 10, 8, 7, Vista & XP; Servers 2003, 2008, 2012 & 2016
Recovers FAT/exFAT/NTFS/ReFS/HFS+/UFS/Ext2/Ext3/Ext4/BtrFS/XFS/JFS
Recovers IDE, SATA, eSATA, SSD, SCSI, RAID, USB Flash Disks and Memory Cards
Recovers volumes lost due to accidental disk formatting, volume deletion, damage by virus or malware attack, a power failure and much more…
Requirements
This section outlines the minimum requirements for PCs using [email protected] Partition Recovery.
Personal Computer
IBM PC/AT compatible CPU
Video must be VGA or better resolution (800 x 600)
Intel 286 or higher for DOS version
640 Kb of RAM for DOS version
Intel Pentium processor or higher for Windows version
128 Mb of RAM for Windows version
Drive Storage System
CD/DVD/Blu-ray or USB storage device to boot from (in case of unbootable systems)
Hard Disk Drive type IDE, SATA, eSATA, External USB, SSD, SAS or SCSI with controllers
Memory Cards of type SD, MMC, CompactFlash, MemoryStick, … as well as any USB Flash Disks
Windows-based Boot Disk Requirements
IBM PC/AT compatible CPU
Video must be VGA or better resolution (800 x 600)
Intel Pentium processor or higher
512 Mb of RAM
CD/DVD/Blu-ray drive or USB port to boot from
Linux-based Boot Disk (LiveCD) Requirements
IBM PC/AT compatible CPU
Video must be VGA or better resolution (800 x 600)
Intel Pentium processor or higher
1 Gb of RAM
CD/DVD/Blu-ray drive or USB port to boot from
(Registered Silent Repack)