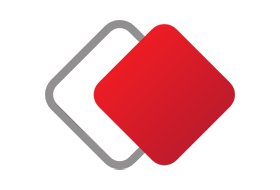 AnyDesk is the world's most comfortable remote desktop application. Access all your programs, documents and files from anywhere, without having to entrust your data to a cloud service.
All your home or office PC's programs, files and settings are always immediately available, without the need for annoying network configuration. And your files remain where they belong: on your own PC.
AnyDesk is the fastest remote desktop software on the market. It allows for new usage scenarios and applications that have not been possible with current remote desktop software.
The application was designed from the ground up to be ground breaking. At its core is DeskRT, a new video codec that is specifically designed for graphical user interfaces.
Remote computer control and maintenance using AnyDesk is as secure as online banking, thanks to TLS 1.2 encryption, 2048-bit RSA Key Exchange and Erlang technology. The both ends of the connection are cryptographically verified. That's why AnyDesk is one leap ahead.
AnyDesk Features:
Access
Forget about low reliability and tedious firewall configurations. Use your personal computer from anywhere and without any headaches. Whether for five minutes or five hours – you won't even notice AnyDesk is there. Your personalized AnyDesk ID is the key to your desktop with all your applications, photos, documents and files. And your data stays where it belongs. On your hard drive, and nowhere else.
Traffic
If remote desktop software is used over an internet connection, the highest possible bandwith efficiency is the deciding factor. This is especially true for mobile connections like UMTS. The bandwidth efficiency makes it possible to perform office tasks fluently from 100 kB/sec of available bandwidth. But also with lower bandwidths, AnyDesk still performs much better than the competition.
Collaborate
The program allows you to you work together with all of your favorite desktop applications. Features like a mouse cursor for every user will glue your team together, no matter what distance. Point your peers at what's important – and communication problems will be a thing of the past.
Framerate
The app transmits 60 frames per second over local networks and many internet connections. This is much more than any competing remote desktop application and makes on-screen movement as smooth as possible, as most PC displays also operate at 60 frames per second. AnyDesk makes jerk-free working possible.
Assist
The app can do so much more than just remote administration and remote support. But this doesn't mean that it cannot shine here as well. Lag and low framerate can be such a nuisance. That's why we chose to get rid of them. With AnyDesk, setting up a workmate's new printer or installing that new CRM tool for the sales department is a walk in the park.
Latency
Latency at the lowest possible level is critical for working on a remote desktop. The lower the latency, the quicker the remote PC responds to your input. Since internet connections always impose a certain latency when transmitting data from one PC to the other, it is very important that AnyDesk adds as little as possible to the bill. In local networks, AnyDesk's latency lies below 16 milliseconds and is no longer perceptible.
Version 7.0.8
29 Apr 2022
Custom Client Option:
Introduced advanced custom client option to disable Auto-Discovery of other clients in the same network.
Windows 11 support:
AnyDesk now fully supports Windows 11.
User Interface Fixes:
Chat popup now remembers unsent user input. Time of last modification now displays correctly after transferring a file using AnyDesk's file transfer. Fixed Drag'n'Drop of address book contacts. Fixed overlapping entries in some menues during Direct3D fullscreen. Session tab title is now correct after switching sides.
Bugfixes:
Fixed issue that caused Alternative Screen Background to be applied one frame too late. Fixed issue that could permamently disable clipboard synchronization. Fixed issue that could prevent session recordings from working correctly. Fixed issue that caused file properties to show incorrect information. Fixed issue that could cause remote system information to show incorrect information.
Improvements:
Added more tooltips to URL-links. Improved command line interface of MSI clients. Removed some more irrelevant user interface elements in outgoing-only custom clients.
Changes in AnyDesk 7.0.10:
Fixed bug that prevented crash reports from being sent correctly.
Remark: Try Anydesk and you won't want to use teamviewer anymore.
DOWNLOAD Free Edition for Windows
DOWNLOAD MSI Edition for Windows