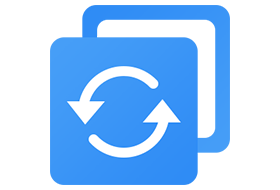 AOMEI Backupper is a handy application that allows you to create disk and partition backups with just a few clicks. You can use the program to select the partition that you want to back up and create a backup image within minutes. It can also explore the created image and restore it to the hard drive if your data gets corrupted. You can create a bootable disk for recovering your data.
AOMEI Backupper lets you clone the partition or disk, too. The software already supports the Microsoft Volume Shadow Copy Service (VSS) that enables the data backup process and does not interfere the running applications. This option of AOMEI Backupper is very efficient because backup data can still be made when you're working.
When problems, such as accidentally deletion of files, failure of the system to start, virus damages, etc., occur to your computer, you can restore system to its previous normal state or retrieve lost data by using the created backups.
To prevent data loss, AOMEI Backupper helps us to make data backups, with the following features to ensure the safety of your data.
Types of Backups:
System Backup: One-click back up all data of system drive, including system files and installed applications without interrupting system run.
Disk Backup: Backup your hard disk drives including MBR disk, GPT disk, external hard drive, USB disk, and other storage devices that can be recognized by Windows.
Partition and Volume Backup: If you just want to backup a partition or volume, not the entire disk, the feature can be your best choice. With it, you can backup one or multiple partitions/volumes (including dynamic volumes) to an image file.
Features:
Complete Backup Management
Backup system, entire disk, one or more partitions, and selected files & folders.
Make backup easy with schedule, incremental, and differential operations.
Automatically clean up old image files based on specified value to save disk space.
Store backup images to local disk, external hard drive, CD/DVD, flash drive, or NAS/network, etc.
Email notifications; view backup logs; export/import tasks; compress, split, mount backup images.
Start up unlimited client machines through PXE network booting for system maintenance.
Fast and Reliable Recovery
Restore system, disk, partition, files, and folders to an earlier state when working properly.
Restore a system backup image to another computer with different/dissimilar hardware. (New)
Automatic partition alignment restoration to maximize performance, especially for SSD.
Recover individual files what you need without restoring the entire image to save time.
Windows PE & Linux bootable recovery environments in the event of system and disk crash.
Step-by-Step Clone Wizard
Migrate OS and all applications in system drive to the faster SSD or a larger HDD.
Create an exact duplication of your partition or dynamic disk volume to transfer data.
Clone a hard drive to another hard drive for upgrading or replacing disk.
Latest Technologies Supported
SSD, MBR Disk, GPT Disk, Dynamic Disk, UEFI/EFI Boot Mode.
OS: XP/2003/Vista/2008/7/2012/8/10
Language:  Multilingual
Remark: No idea where it hides the registration info. Register using the OfflineRegistrator. Thanks to flash13 sharing.
(Installer) x86 x64
AOMEI Backupper 7.0 WinPE x64