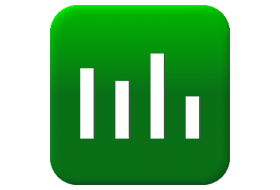 Process Lasso is Windows process automation and optimization software. From tuning algorithms like ProBalance to user-created rules and persistent settings such as CPU affinities and priority classes, Process Lasso enables full control over running applications!

Our famous ProBalance algorithm maintains system responsiveness during high CPU loads. This proprietary algorithm dynamically adjusts the priorities of running programs to keep problematic background processes in check. With ProBalance, no longer will single, or multiple, processes be able to bring your system to a virtual stall. Process Lasso will let you keep interacting with your computer, even when it is under a heavy CPU load. Try our CPUEater Demo to experience ProBalance for yourself.
Process Lasso also allows users to automate and tweak how applications are run through a number of unique and helpful functions. These include persistent priority classes, persistent CPU affinities, disallowed processes, per-process power profiles, a process watchdog for advanced rules, process instance count limits, multiple instance balancing and much more! These features give you the ability to control how programs utilize your computer's resources based on automatically applied settings. With Process Lasso, you can decide exactly how you want your processes to run.
Process Lasso is the ultimate Windows CPU affinity changer. The CPU affinity specifies the set of CPU cores an application is able to execute on. With Process Lasso, you can control this with a persistent setting that applies every time the application is run, or change it dynamically while the application is running once a threshold is met. The CPU affinity is commonly changed to limit CPU use or improve performance.
Many additional functions such as power plan automation, a system responsiveness metric and process activity logging are also available.
For minimal resource use, all algorithms and process rules are enforced by a stand-alone background service called the Process Governor. The GUI is entirely optional.
Process Lasso Features
Persist CPU affinities, priorities and more
ProBalance priority optimization
Rules to act on processes when thresholds exceeded
Limit process CPU use
Automate power plan switching
Disable Hyper-Threading/SMT per-process
Balance multiple instances
Limit instances of applications
Disallow processes from running
Keep processes running (auto-restart)
Processor Group Extension
Keep PC awake
System responsiveness metric
C++ for maximum efficiency
Stand-alone background service applies rules
Much more …
v10.4.7.22 – May 9 2022
Offer to repair system performance counters if they are dysfunctional
Minor fixes and enhancements
(5) Core: Change method of finding processor efficiency classes
(7) GUI: Add 'Options / General / Experimental' submenu
(11) Core/GUI: Add support for as yet undeployed minidump upload tool
(11) GUI: Add 'Options / General / Experimental / Generate Crash Dump'
(11) GUI: CPU core graphs: Don't treat error getting core parking status (broken performance counter) as parked
(11) GUI: Add 'Options / Tools / Repair [System] Performance Counters'
(11) GUI: If system performance counter(s) appear damaged, ask user then attempt repair with "lodctr.exe /R", et. al (beta builds only)
(13) GUI: Remove 'frequent updates' warning when 'Include Betas' is checked
(15) GUI: Enforce depth limit of ProBalance event timestamp history used by graph tooltips
(19) GUI: Minidump generation: A second messagebox asking if user wants to submit now; opens submission URL
(21) Core/GUI: Improvements to base process enumeration and tracking code
(21) GUI: When IdleSaver enabled by menu, only open options dialog when enabled for first time
(23) GUI: Make log size limit edit control numeric only
Remark: Special thanks to RadiXX11 release….
1 April 2021 – Rebuild and repack with latest crack….
(Cracked Silent Install Repack)
x86
x64