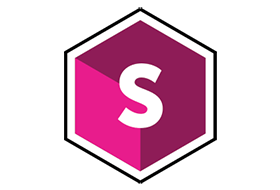 Sapphire plug-ins let you create stunning organic looks unmatched by any host native effect tools. Key features include over 270 effects and 3000+ presets, a powerful Effect and Transition Builder, and integrated tracking and masking with the Academy Award-winning Mocha. Sapphire's superior image quality, control, and render speed offers massive time-savings — allowing creatives to focus on what matters most, delivering an impact that keeps audiences coming back.
Sapphire 2021
New! Metal GPU-acceleration: The fastest render speeds on Macs
New! S_UltraGlow: The world's best glow just got better
New! S_UltraZap: The most electrifying results ever
New! LensFlare Designer: More customization = More photorealistic flares
New! 45+ presets designed by artists & 10 new lens flares
Faster renders and speedier interactivity for all Mac users
Mac users with Sapphire 2021 will rejoice with the introduction of Metal GPU acceleration for over 60 Sapphire effect. Dramatic speed gains can be achieved with Metal acceleration in Sapphire; S_Rays renders over 4x faster with Metal than CPU only. Performance can vary depending on GPU specs, host application, OS version, and individual Sapphire effects, but on average Sapphire 2021 with Metal acceleration renders 20% faster than CPU only.
The world's best glow just got better
UltraGlow is the latest evolution of Sapphire's legendary Glow, the most popular and loved glow effect in all of post-production. Sapphire 2021's UltraGlow brings with it all the beauty, speed, and ease of use of S_Glow, but adds many new and unique parameters which create both impressive photorealism and countless dramatic looks. Warning — once you try out Sapphire UltraGlow, you may never go back to using S_Glow again!
Beautiful diffusion with AfterGlow
UltraGlow emulates a real world optical-based glow, and features a massive amount of controls for customization. Create a primary glow first and then add a secondary "afterglow" for an extra level of photorealism. Control brightness, threshold, falloff, bias, width, primary and secondary colors, streaking, and more.
Smoky atmospheres and crisp highlights
Brand new Atmosphere and Highlights features make more dynamic glows possible. Highlights introduces auto-animating user-defined sparkles or light sweeps across your image. Atmosphere adds a smoky or misty look to your glow, giving a more diffused or realistic look to the effect.
Easy to use parameter layout
UltraGlow features an organized parameter layout structured in an order of operations. Spend less time hunting and more time creating.
Optimized for speed
UltraGlow features GPU acceleration for both Metal and CUDA enabled cards. Mac and PC users experience faster speeds and shorter render times.
(Installer with crack) x64