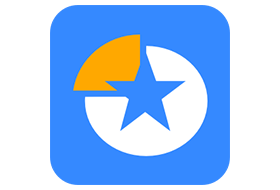 EaseUS Partition Master is the name of a versatile and complete software for managing hard drives and partitions, which has become one of the best choices in its field with its extraordinary features in a very small volume compared to similar software. This program consists of three general parts: partition management, disk copy and partition and partition recovery, and provides a complete set of types of operations required by partitions
Features and specifications of EaseUS Partition Master software:
– Very simple and suitable environment for all users with any level of knowledge
– Ability to create, delete, اندازه resize, integrate, fragment and any operations on partitions
 Convert Dynamic disk to Basic
 Convert FAT format to NTFS
 Convert Primary partition to Logical and vice versa
 Ability to recover deleted partitions
 Ability to copy accurate and complete partitions 
Support for MBR partitions up to 2 terabytes and GPT up to 4 terabyte
All-in-One Disk ManagementToolkit
This tool is designed to optimize disk usage and enables you make the best use of your storage space on Windows PCs and servers.
It allows you to easily resize, extend, split, create, delete, format, hide, copy and erase partitions to maximize disk space use, without risk of data loss and errors.
It supports Windows Server 2003, 2008 (R2), 2012 (R2), 2011, 2016, and 2019.
Extend System Partition
Reallocate free space on your server's hard disks and extend system drive to eliminate low disk space issues.
EaseUS Partition Master makes it easy to expand system partition and speed up the performance of Windows Server system, without reinstalling OS.
If your server system fails to start, create a WinPE bootable disk to access your hard drives for maintenance purposes.
Partition Recall Protection
Partition adjustment is an intensive process for any computer. Sudden disruptions while editing partitions, such as power loss or hardware issues, can result in system complications.
With Partition Recall Protection, partitions will be safely restored to their previous state any time a partition resize/move operation is interrupted.
Operating Systems
Windows 10/8.1/8/7/Vista/XP
Windows Server 2019
Windows Server 2016
Windows Server 2012 R2
Windows Server 2012
Windows Home Server 2011
Windows Server 2008 R2
Windows Server 2008
Windows Server 2003
Windows Server 2003 R2
Windows Small Business Server 2011
Windows Small Business Server 2008
Windows Small Business Server 2003
File Systems
EXT3
EXT2
NTFS
FAT32
FAT16
FAT12
ReFS
Hardware Requirements
CPU: at least with X86 or compatible CPU with main frequency 500MHz
RAM: equal or larger than 512MB
Disk space: hard disk drive with 100MB of available space
EaseUS Partition Master 16.8 (Thanks to de! keygen) Password = CyberMania

Thanks to alf9872000 (nsane) sharing iso
New Patch from Yaschir + De! (30 September 2022)
EaseUS Partition Master 17.0 ISO
EaseUS Partition Master 15.5
(Cracked Silent Install Repack Pro) x86

(Cracked Silent Install Repack Server) x86

(Cracked Silent Install Repack Technician) x86

(Cracked Silent Install Repack Unlimited) x86

EaseUS Partition Master 15.5 ISO