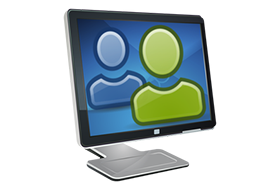 Classroom monitoring software is an essential tool for improving student engagement and class productivity. Built-in classroom monitoring lets you see what everyone's doing – without leaving your desk. You can monitor the activity of all student computers in your school remotely. Plus, you can share your screen with your students' record activity, control computers, make demos, limit the internet usage, block applications and much more.
What is Classroom Management?
In short, it is a process that ensures teachers to run lessons smoothly, keeping students organized, productive, and focused on tasks.
Effective classroom management may be difficult to achieve for many teachers because it is almost impossible for them to eliminate disruptions of some students, especially when computers are used in the teaching process.
Use of Classroom Management Software
We have already talked about the challenges teachers have when trying to do teaching as effectively as possible.
Luckily technology can help with a wide range of different classroom management software. Thanks to such applications, teachers can keep students engaged while easily monitoring student activities because classroom monitoring capability is a part of every modern classroom management application.
Eliminate Distractions
Distraction elimination is one of the main goals of classroom management.
In those days computers are an essential part of many classrooms. While computers bring a lot of benefits, they offer also some temptations in the form of students trying to surf the forbidden web pages, play games, or try to install additional applications on the computer.
Advanced classroom management software can solve those challenges by allowing the teacher to temporarily lock computers, block illegal web pages, prevent certain application execution…
Regain Control
The teacher can sometimes feel powerless teaching a group of students when they are sitting behind the computers. It is difficult to know what each student is doing if you don't see their screens.
As mentioned such software offers a solution in the form of classroom monitoring where the teacher can see live computer screens of every student.
Additionally, the teacher can control when students are allowed to use the computers and when it is time to listen to the teacher or do some other exercise. Having control is crucial for successful classroom management.
Personalization, Differentiation, Individualization
As we all know students differ in their capabilities, interests, talents, learning approaches… Such differences require a personalized approach to individuals.
Here the classroom management software can help since the teacher can use it to easily track the progress of each individual student. Depending on the individual student progress, a teacher can decide to lead the class differently e.g. by providing additional assignments for students that already finished their tasks, or provide help to students that need it.
Take Control Now
It is hard to teach a group of people how to use a computer. Discipline in classroom can be an issue. Classroom monitoring can truly help you with this.
Yes, such training isn't easy. For someone who's doing something right, there are probably two others doing it wrong, playing games, checking email, shopping…
Top Features
Classroom monitoring – see live screens of all students' computers
Show your screen to students
Take a control (mouse & keyboard) over student computer
Lock all students' computers to get the attention
Record student computers screens to AVI files
Send and collect files
Execute several tools like power off, restart, hibernate, lock workstation,…
Prevent Internet browsing (block ports, block / allow individual web sites)
Start or stop applications and processes on student computers
Monitor thin clients, Terminal Services (RDP) sessions
Can be remotely configured and installed
Works on LAN, WLAN, VPN and Internet
Password protected
Multi monitor support
Supported Desktop Platforms:
Windows 7 (32/64) bit
Windows 8 / 8.1 (32/64) bit
Windows 10 (32/64) bit
Windows 11
(Installer with crack) x86