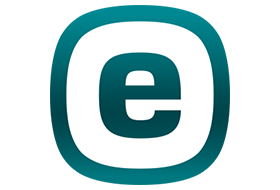 Designed to support today's dynamic business network, ESET Endpoint Antivirus with ESET Remote Administrator lets you focus on running your business, not your antivirus. Powered by proven NOD32® technology, ESET Endpoint Antivirus delivers proactive malware defense that balances fast scanning with accurate detection in an unobtrusive system footprint so that your business systems have the strong protection they require without needless interruptions to the end user.
Key Benefits
Light on Your System: Engineered to use minimal system resources, ESET Endpoint Antivirus ensures applications run more efficiently, files load quicker and systems boot faster.
Protection from Emerging Threats: ESET ThreatSense® technology uses industry-leading heuristic malware detection to keep your business endpoints safe from known and emerging threats while keeping false positives to a minimum.
Secure and Control Removable Media: ESET Endpoint Antivirus controls and scans removable media and devices for malware, closing a key vulnerability in your network.
Proven Solution
"ESET have produced a client software which is exceptionally well designed and easy to use, for experienced as well as less-experienced administrators." (from AV-Comparatives, September 2011)
ESET Remote Administrator
With ESET Remote Administrator, you can easily manage tens or thousands of Windows, Mac, Linux or mobile endpoints from a single console. Apply policies and rules, monitor detections, and remotely configure from any networked computer. ESET removes the complexity and repetition out of endpoint security administration.
Key Features and Benefits
Advanced Remote Management Tools
The ESET Remote Administrator console easily synchronizes with your existing Active Directory Structure, provides a policy manager, notification manager and remote installation features to save time for your IT staff. Delivers instant alerts when intervention is needed. Allows assignment of different privileges to different users through role-based administration feature. Reporting via web-based dashboard enables monitoring network security anywhere, anytime.
For real-time protection from the unknown, trust ESET's industry-leading heuristic-based detection technology.
Features high scanning speeds and a small system footprint to preserve your computer's performance, keep company computers running smoothly and extend the lifetime and usability of your hardware.
Ensures that all files stored on DVDs, CDs and USB thumb and external drives don't pose a threat, especially those launched automatically. Blocks unauthorized media and devices according to your custom rules/parameters.
Encrypted Communication Scanning
Thoroughly scans the content of secure HTTPS and POP3S protocols, and compressed files to uncover stealthy malware.
ESET's technical support team is readily available when you need help — free of charge.
Diagnostic and Recovery Tools
ESET SysInspector is a state–of-the-art diagnostic tool for Windows operating systems that provides deep diagnostic snapshots of key system attributes, from processes to registry keys.
ESET SysRecue enables your business to utilize bootable system recovery media to help eliminate hard-to-remove forms of malware in the event of a recovery scenario.
ESET Endpoint Antivirus

Processors Supported: Intel or AMD x86-x64
Operating Systems: Microsoft Windows ® 8/7/Vista/XP/2000/NT
Memory: 80 MB
Disk Space (Download): 32-bit: 54 MB; 64-bit: 60 MB
Disk Space (Installation): 32-bit: 64 MB; 64-bit: 78 MB
HIPS now working in windows 10
Version 5.0.2272.7
Changed: Updated legal terms and sensitive information handling due to EU General Data Protection Regulation
Fixed: Various localization fixes
Version 5.0.2271.x (Compared to 5.0.2265.x released on July 12, 2016)
Fixed: BSOD occurence on Microsoft Windows 10 with enabled Hyper-V during the start of Device Control
Fixed: Detected threat is not reported to Log Files – Detected Threats
Fixed: Various localization and documentation issues
Version 5.0.2265.x (Compared to 5.0.2260.x released on March 24, 2016)
Fixed: Problems with upgrading from previous Endpoint versions to the newest build using ESET Remote Administrator 5.x
Fixed: Other minor fixes and optimizations
Version 5.0.2260.x (as compared to 5.0.2254.x, released on September 3, 2015)
Added: Support for Microsoft Office 2016
Fixed: Problem with invalid signature displayed when downloading installers from eset.com using Internet Explorer and Edge browsers
Fixed: ESET endpoint product creating many application dumps
Fixed: Context menu options not working on Windows 10
Fixed: Problem with non-functional ESET Endpoint Antivirus after performing computer upgrade to Windows 10 (build 10575)
Fixed: Problem with non-functional ESET Endpoint Security firewall after installation on Windows 10 (build 10575)
Version 5.0.2254.0
Improved: Increased compatibility with third-party software on Windows XP (by implementing new minifilter driver)
Improved: Update Mirror functionality improvements and bug fixes
Fixed: Renew link does not work with expired license
Fixed: Email protection does not correctly integrate into Windows Live Mail 9 and 11 on Windows 10 64-bit
Fixed: Minor localization fixes
Version 5.0.2248.x
Added: Compatibility with Microsoft Windows 10 (RTM build 10240)
Improved: Backport of several real-time protection stability and performance fixes from Endpoint 6
Fixed: Compatibility issue with third-party software that blocked creation of Windows Scheduler tasks
Version 5.0.2242.x
Fixed: BSOD when powering off computer with specific software installed on Windows XP
Fixed: Scheduled task that should be triggered by detection does not run
Fixed: Interactive firewall windows appear even though Policy based mode is applied from ERA
Fixed: Firewall rules return to default occasionally
Fixed: Some devices are not recognized when Device control is enabled
Version 5.0.2237.x
Fixed: IDS settings are not applied when installing .exe package installer created in ESET Remote Administrator using Remote Desktop Protocol (RDP).
Fixed: Several text inconsistencies in various languages.
Version 5.0.2225.0
Added: Windows 8.1 compatibility
Fixed: Increased login time for domain user's first login
Fixed: User cannot access encrypted USB drive on Windows 7
Fixed: Rollback restores incorrect module architecture on Windows 7 64-bit
Fixed: Wrong display of network path in GUI logs
Fixed: Occasional crashing of Microsoft Outlook 2013 when sending a message on Windows 7 32-bit
Fixed: Client logs sent multiple times to ESET Remote Administrator when the optimization button is pushed
Fixed: Problem with automatic Send/Receive in Microsoft Outlook 2013 on Windows 7
Fixed: Quarantined files (false positives) are not restored to their original location with automatic restore after the update of virus signature database
Fixed: Email plugin not integrated correctly on Windows Live Messenger 2012 on Windows 8 32-bit
Fixed: Blue screen error (BSOD) after integration of Device Control on Windows XP SP2 and older
Fixed: Occasional blocking of printers and Bluetooth without adding rules to Device control
Fixed: Error when sending message with no sender address
Fixed: Scanning of Microsoft Outlook messages with Symantec Enterprise Vault integrated causes the attachment icon to disappear
Fixed: Microsoft Outlook crashes upon exit when connected to Kerio Mail Server via Kerio Outlook Connector v8 on Windows XP, Windows 7
Fixed: Issues mounting Elpro Libero PDF logger device
Version 5.0.2214.x
Added: Windows 8 compatibility
Added: Message indicating that a computer restart is needed when Device control is integrated into the system
Fix: Detection of Presentation Mode in Modern UI (former Metro UI) in Windows 8
Fix: HIPS module failed to load on some operating systems after installation
Fix: Occasional crash of Windows 7 64-bit SP1 after integrating Device control
Fix: Error "ekrn.exe – Unable to locate DLL" occurred when installing on Windows NT 4.0 SP6
Fix: Real-time file system protection not set automatically during installation when Enabled/Disabled NAP and Disabled "Display alerts"
Fix: Not possible to create, edit or delete rules in Device control when operating system was restarted on Windows Server 2012
Fix: Program Component Update did not run on Windows NT 4.0 SP6 and Windows NT 4 Server
Fix: Error occurred when Advanced Menu/User Interface/Menu Type is changed on Windows 8 Enterprise 32-bit and the change is applied
Fix: The rule with low severity appeared in Log file for Device control
Fix: E-mail plugin not integrated into Outlook 2013 on Windows 7 64-bit
Fix: "Server not found" error message appeared when updating from second profile
Fix: System restart after creating archive on removable device
Fix: Problems when installing Adobe Photoshop CS6 into Sandboxie
Fix: Ekrn.exe uses too much memory (RAM) after several days of uptime
Fix: Occasional problems updating virus database via ESET Remote Administrator
Fix: Minor fixes in Rule Editor for Device control
Changed: Removed unnecessary icons from Modern UI (former Metro UI) in Windows 8
Changed: Removed registry leftovers after uninstallation of the product
Improvement: Overall stability
Version 5.0.2126.0
Fix: Occasional blue screen error (BSOD) related to Device control on specific system configurations
Fix: Issues with blocking integrated memory card readers on some notebooks/laptops
Fix: Issues with blocking portable devices using Device control on Windows Vista and Windows 7
Fix: Device control rules cannot be assigned to Security groups
Fix: Body of e-mail becomes corrupted after conversion from Unicode to ANSI when inserting alert
Fix: Memory leaks occurring under certain circumstances
Fix: Randomized execution of scan/update tasks on multiple clients not working correctly
Fix: Delayed updates not working
Fix: Inability to pause a scheduled scan by a user
Fix: Device control can be disabled in GUI despite password protected settings
Fix: Admin rights (UAC) are needed to open ESET SysInspector log from GUI
Fix: Removal of the Training program module from the main menu of the GUI
Fix: Occasional crashes of ESET Service when scanning files located on a network drive
Fix: Several fixes and minor improvements related to localization
Remark: ENDPOINT 5 is the best AV of ESET for me. It works on all system even on server.
31 December 2019 – Fixed trial server to be permanently selected.
 20 April 2020 – Little tweak.

28 April 2020 – Add a Russion version.
11 December 2020 – Portuguese  and Turkish added
9 January 2021 – Added Spanish version.
25 February 2021 – Added French version…
11 March 2021 – Added Deutsche / Polish version
4 May 2021 – Update Russian / Turkish / Portuguese with legacy fix
(Silent Install with Lifetime Update) English (ENU) with legacy outdate tweak

x86
x64
(Chinese Version 中文版永久更新版)Chinese (CHS) with legacy outdate tweak
x86
x64
(Russian Version)RUS with legacy outdate tweak

x86
x64
Portuguese (Brazil) (PTB) with legacy outdate tweak

x86
x64
Turkish (Turkey) (TRK) with legacy outdate tweak

x86
x64
Spanish (Spain) (ESN) with legacy outdate tweak

x86
x64
France (French) (FRA) with legacy outdate tweak
x86
x64
German (Deutsche) (DEU) with legacy outdate tweak
x86
x64
Poland (Polish) (PLK) with legacy outdate tweak
x86
x64
Hungary (Hungarian) (HUN) with legacy outdate tweak
x86
x64
Netherlands (Dutch) (NLD) with legacy outdate tweak
x86
x64
Enjoy CyberMania protection 🙂
Due to oudate popup… a simple fix is cmd and paste below code
Reg.exe add "HKLM\SOFTWARE\ESET\Legacy upgrade" /v "SkipLegacyUpgrade" /t REG_DWORD /d "1" /f
Hope this work…