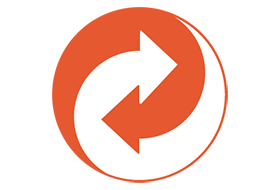 GoodSync is an application that can help you backup and synchronize files. When dealing with multiple folders and subfolders, it is important to use dedicated tools for accomplishing various actions in batch mode.
Includes a rather challenging interface
The GUI is not very intuitive, and it may take some time to get an idea of how this program functions, especially if you are a beginner. Basically, the main window is divided into two parts, each dealing with the specified locations.
Once you run the program, you are welcomed to provide a name for the current project, and to select one of the two options available, as you may opt for a backup or a synchronization session.
The first one allows users to modify files only in the output directory, and includes hidden and system files by default, while the second mode enables you to change the files on both sides, and excludes files with the aforementioned attributes by default.
Allows you to manage synchronization better with filters
It is possible to apply some filters to the synchronization process, as you can exclude or include different items from the list. The log window lists all the events and possible errors about your sessions, and you may export or import the current or all the created projects.
Moreover, it keeps log files for both the left and right actions, and this proves to be pretty useful especially if you want to see the changes made to your documents.
Furthermore, before proceeding with the synchronization or backup process, you can enable the analyzing mode, which gives you details about all future changes, errors, included and excluded items.
Not only does this tool allow users to backup and synchronize files from their computer, but it is also possible to carry out the same tasks from a remote workstation via FTP or SFTP, or any two folders located on GoodSync Connect, Windows Shares, WebDAV, Amazon S3, Google Drive, Windows Azure, Amazon Cloud Drive, SkyDrive or WinMobile.
A synchronizing tool for advanced users
All in all, GoodSync can give you a hand when it comes to synchronizing and backing up files and folders. The program manages to finish a task in reasonable time, and no errors showed up during our testing.
Version 11.6.8 and 10.16.8 May 30, 2021
* Fixed ASSERTs reported by the new Assert reported from ver 11.6.7.
Version 11.6.7 and 10.16.7 May 29, 2021
* Gs-Server: Restore connection after timeout, instead of 'Not Connected' error.
* Gs-Server: Reduce Session Delete time from 24 hours to 1 hours, sleep time still at 3 min.
* Gs-Server + File Monitoring or User Stop: improved termination sequence.
* File Monitoring: do not ignore Excludes that are based on intermediate folders.
* Incremental Analyze: Fixed Incremental Analyze was dropping Name-Case conflict.
* Conflict counters: Init Conflict counters in DoSync, to avoid doubling them.
* gsync command line: Fixed /fN handling without /kN, in presence of Account Manager.
* Asserts: Add reporting of Asserts, report them same as Crashes.
* SMB client: continue work on our own native SMB client, both for SMB v2/v3 and SMB v1.
* Linux: Added raspberry_pi64 platform for 64-bit (aarch64) Raspberry Pi and compatible boards.
Special Thanks to Soda120 crack….
(Cracked Silent Install Repack) x86 x64