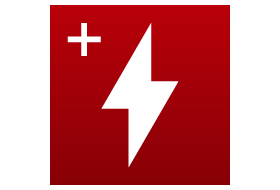 HWMonitor is a hardware monitoring program that reads PC systems main health sensors : voltages, temperatures, fans speed.

The program handles the most common sensor chips, like ITE® IT87 series, most Winbond® ICs, and others. In addition, it can read modern CPUs on-die core thermal sensors, as well has hard drives temperature via S.M.A.R.T, and video card GPU temperature.
Version 1.48 for windows®
Intel Core i9-13900/K/F/KF, Core i7-13700/K/F/KF, Core i5-13600/K/F/KF, Core i5-13500, Core i5-13400 and Core i3-13100.
Intel Core i9 13900HK, Core i7 13700H.
Intel Z790 and B760 chipsets.
Intel ARC A770, A750, A580 (ACM-G10) and A380 (ACM-G11) GPUs.
AMD Ryzen 9 7950X, Ryzen 9 7900X, Ryzen 7 7700X, Ryzen 5 7600X.
AMD X670E/B650 chipsets.
AMD Radeon RX 6950 XT (Navi 21 KXTX), RX 6750 XT (Navi 22 KXT), RX 6650 XT (Navi 23 KXT) and RX 6400 (Navi 24 XL).
NVIDIA RTX 4090 GPU.
Gigabyte AORUS 1200W Platinium PSU monitoring.
Update x86 version. Thanks to xanax trick.
(Installer with crack) x86
(Installer with crack) x64
Xanax hack
Method 1:

go to (blacklisted keys):

https://www.cpuid.com/_7JneUqg.txt

use last key which start with D357…

or one from third line from bottom, which start with 4755…

block domain: www.cpuid.com

———————————————————————-

Method 2:

use same keys but patch call home and check blacklisted keys

x64

0x00178E70: 0F84 -> 0F85

x86

0x0000AD38: 0F84 -> 0F85

———————————————————————-

Method 3:

x64

0x0017918E: CF5902 -> 000000

x86

0x0000AED3: CF5902 -> 000000
optional: patch calling home from method 2
use Keygen by KaiZer SoZe / CORE to register program