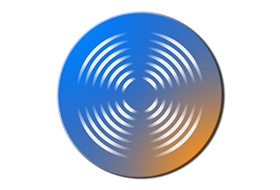 RX has long been the go-to audio repair and polishing suite for film, television, music, podcasts, video games, sample libraries, and more. With RX 8, we've created new tools and improved beloved modules to help you accomplish more in less time than ever.
What's new in RX 8?
With version 8 we've added new features across the product lineup to speed up workflows and address new repair problems that plague today's dialogue and music tracks. And we've also updated the Post Production Suite to include even more tools and value, making it the definitive choice for post production.
Explore all the new features of RX 8
New!
Spectral Recovery
Introducing Spectral Recovery, which restores frequencies above 4 kHz, and turns grainy audio recorded over phone or video conferencing into clear, articulate recordings.
New!
Guitar De-noise
Rescue your rig with Guitar De-noise, a powerful set of tools to control fret squeaks, amp buzz, and pick sounds.
Improved!
Music Rebalance
We've supercharged Music Rebalance in RX 8 so you'll be able to remix, re-edit, and re-repair with powerful, new capabilities. A newly engineered Music Rebalance algorithm enables improved source separation so you can create remixes with ease, adjust individual levels and the overall balance of a finished mix with maximum clarity, and create and export stems with a single click.
IMPROVED!
Loudness Control
Loudness Control has been rebuilt from the ground up. With single-click workflows to ensure your podcast is compliant with the latest broadcast standards, you can repair, mix, and deliver your podcast with confidence.
New!
Wow & Flutter
Join the restoration revolution with the brand-new Wow & Flutter module. Effortlessly correct speed and pitch variances associated with tape masters and optical soundtracks.
New!
Horizontal Scrolling
You asked, and we listened. You can now scroll horizontally using your trackpad, touchpad, or mouse, just as you would in your favorite DAW.
Improved!
Module Chain
Apply multiple-module processing in one fell swoop. Create a custom processing chain, in any order, any number of times, and render your audio with a single click. Or, use one of the included presets to apply a set of modules tailored to your needs.
Remark: Thanks to R2R release….
(Repack Installer from R2R) x64