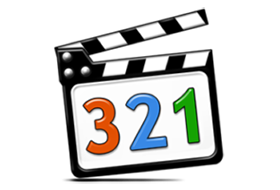 K-Lite Codec Pack is a collection of codecs, DirectShow filters and tools. Codecs and DirectShow filters are needed for encoding and decoding (playing) audio and video formats.
General strong points:
It is very user-friendly and easy to use.
It is updated frequently. So it is always up-to-date with the newest and best components.
The pack provides an excellent out-of-the-box experience for novice users, while at the same time offering many options for expert users to tweak things.
All included components have been carefully selected by codec experts.
The pack offers a high level of flexibility. You can for example configure your preferred decoders and splitters for many formats.
Works great in combination with Windows Media Player and Media Center. Both also with other popular DirectShow players such as Media Player Classic, ZoomPlayer, KMPlayer, PotPlayer, GOM Player, and many others.
Uninstallation removes everything that was installed by the pack. Including all registry keys. All changes are properly undone and reverted to the state prior to the installation of the pack.
It contains everything you need to play all your movies and music.
This pack has a huge user base. This means that problems are found and resolved quickly.
Unique features compared to other codec packs:
The pack works on all versions of Windows from XP up to Windows 10. The intelligent installer automatically adapts itself based on your version of Windows. It also adapts itself based on what other codecs are already installed on your computer.
Contains both 32-bit and 64-bit codecs.
The installer is able to detect broken codecs and DirectShow filters on your system, and helps you to fix those problems. This unique functionality has helped thousands of people solve problems they were unable to fix themselves or with other packs.
The installation is fully customizable. You can choose which components you want to install.
It is extremely easy to make a fully customized unattended installation with the integrated wizard.
The pack has many options, which allows you to tweak it to your own specific needs and preferences.
It helps clean up other codecs installed on your computer. The installer is able to detect and remove over 100 different codec and filter packs. This helps you get rid of old junk, prevents conflicts, and leaves you with just the essential and best codecs.
It does not contain any codecs or filters that are known to be bad, buggy or unstable. In fact, the installer is able to detect and disable several known troublemakers that may already be present on your computer. This solves problems and improves system stability.
There are different variants of the pack. From small to large. You can pick the one that fits your needs.
The pack implements special blacklists for some of its included DirectShow filters. These blacklists are used to avoid compatibility issues with certain applications and games. Helpdesks and other support staff often recommend the K-Lite Codec Pack because of its abilities to fix problems and its features to ensure optimal compatibility.
Advantages of the pack compared to installing codecs manually:
The best available codecs are already selected for you by codec experts. There is no need to figure out what you need.
Installation is simpler, quicker, and more organized.
It is much easier to keep all your codecs up-to-date. There no need to keep track of updates to individual components.
Components are automatically configured to work together in perfect harmony. Something that is not easily achieved if you would install everything manually. Certainly not if you use a mix of different splitters and decoders.
Better default settings.
More configuration options during installation. This is particularly useful for unattended installs.
The pack provides extended video thumbnail generation functionality for Windows Explorer. All popular video file formats are supported.
Adds support for showing file properties such as duration and width/height in Windows Explorer for FLV and MKV video files.
The pack automatically configures Windows Media Player and Media Center to recognize all common audio and video file formats, so that such files show up in your media library. Normally this would require all kinds of manual Registry tweaks.
The pack includes very useful tools for managing and configuring the installed codecs.
Player:
Media Player Classic Homecinema [version 1.9.23.00]
DirectShow video decoding filters:
LAV Video [version 0.76.1-25-g24efe ]
DirectShow audio decoding filters:
LAV Audio [version 0.76.1-25-g24efe ]
DirectShow source filters:
LAV Splitter [version 0.76.1-25-g24efe ]
DirectShow audio parsers:
DC-Bass Source Mod [version 1.5.2] [x86]
DirectShow subtitle filters:
DirectVobSub [xy-VSFilter version 8.2.0.805]
XySubFilter [version 8.2.0.804]
Other filters:
madVR [version 0.92.17]
MPC Video Renderer [version 0.6.3.1956]
Tools:
Codec Tweak Tool [version 6.6.7]
MediaInfo Lite [version 22.06]
Shell extensions:
Icaros ThumbnailProvider [version 3.3.0 b3]
Icaros PropertyHandler [version 3.3.0 b3]
[Icaros v.3.3.0 Beta 2]
– Upgraded all cache logic to 64bit
– Heavily improved all cache logic
– Cache no longer has a size limit where it stops working
– Added several new thumbnail cache sizes
– Fixed multiple potential cache crashes
– Fixed caching of folder thumbnails on Windows 10+
– Fixed cache indexer not using the thumbnail timestamp when enabled
– Fixed issue where cache didn't always return a valid thumbnail even though one was available
– Improved automatic thumbnail size detection for certain filetypes
Version 17.2.0 Full ~ 47.7 MB ~ August 26th 2022
Changelog:
Updated MPC-HC to version 1.9.23.0
Updated LAV Filters to version 0.76.1-25-g24efe
Updated MPC Video Renderer to version 0.6.3.1956
LAV Splitter
Changed: When requesting a HTTP URL, the URL itself is send as a referrer to increase compatibility
Fixed: The priority of "Default" subtitle tracks in MKV files was wrong when a forced track was present
LAV Video
Changed: Improved color reporting for DVD menus/subtitles
Fixed: D3D11 surface clearing did not work properly on Intel GPUs
Optimized PQ to SDR conversion using D3D11 video processor on Windows 10.
Added the ability to use Blend deinterlacing for YUV 4:2:0 formats when using a Shader video processor.
Changed the default value for the "Swap effect" option to "Flip".
Updates:
Updated LAV Filters to version 0.76.1-25-g24efe
Changes/additions/improvements:
Some font related efficiency improvements for rendering the player menu
Thumbnail sheet now uses a dark background color if dark theme is enabled
Fixes:
Fixed an issue with manual rotation with EVR-CP for videos that already had automatic rotation
Fixed an issue with parsing background color tags in WebVTT subtitles
Fixed a regression with YDL preferred video format setting
Several other small fixes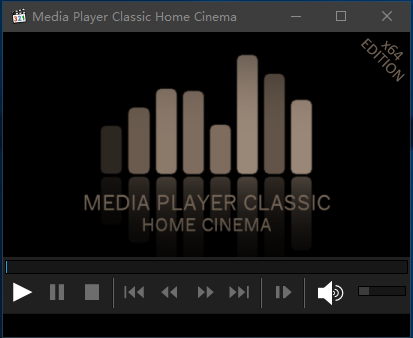 Remark: Dark theme MPC enable by default and using external codec. Installer auto select 32Bit MPC for 32Bit Windows and 64Bit MPC for 64Bit Windows. Hardware encoding DXVA enable for all video type.  Enjoy~!
MPC can easily find subtitle by press D button and Magic B button pause and minimize player (You know)

21 January 2021 – Enable seekbar preview mode…
10 February 2021 – Using MADVR video renderer. Found out to be the best quality video output. Change from Mega to Full edition. Many old codec is not in use anymore. Many Encoding software comes with own codec as well. Internal audio rendering selected (author recommended).
16 February 2021 – Change F11 to button F for full screen. So it same as youtube and other application.
(Silent Install Repack) x86 x64