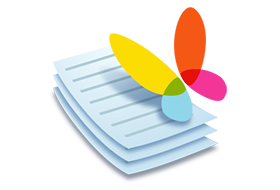 PDF Shaper is a set of feature-rich PDF software that makes it simple to split, merge, watermark, sign, optimize, convert, encrypt and decrypt your PDF documents, also delete and move pages, extract text and images. The program is optimized for low CPU resource usage and operates in batch mode, allowing users to process multiple PDF files while doing other work on their computers.
Key benefits
One of the most noticeable feature is the user interface – clean, effective, easy-to-use and multilingual. Other benefits are high-DPI monitors support, low CPU usage, command line support and efficient PDF document conversion and processing.
Plus support of the latest operating system – Windows 10, as well as any version starting from Windows XP, both 32 and 64 bits.
• Command-line support
• Batch file processing
• Direct merging option for 100 MB+ files
• Optical character recognition support
• Multiple digital signatures support
• Unicode support
• Multilingual user interface
• Built-in PDF document viewer
• External PDF reader and printer
• Low CPU resource usage
• Compatible with high-DPI resolution
• CSV formatting support
• Optimized PDF document output
• MS Word DOC and DOCX support
• Compatible with Windows XP, 7, 8, 10