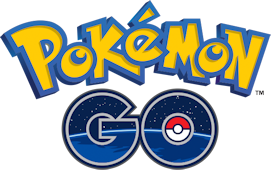 Season of botting of pokemon is screw up last few month but they are back now. Enjoy botting again or quit pokemon :X Be safe on the road.
Here are some hack that working at the moment. Comment to get this page update for any updates.
Necrobot2
Necrobot2 has been updated to 1.0.0.16 to support the new 0.45 API. You know what to do no need for long and drawn out explanations.
Eternal Bot
Features
– The long duration of the work
– Opportunity shut off to tray
– She behaves like a real human
– Fight in the gym
– Bautiful GUI
– Simplify command system
– Working with telegram
– Graphic console
– Table of pokemon with details of him
– Flexible configuration
– Navigation map
– Faster catching pokemon
– Conducted by statistics
– Сustomize the color scheme
– Caching some date that minimize request to server
– Fast algorithms
– It works with multiple accounts
– Quick support by forum
– Frequent upgrads Listnen your options to improve the bot
– All absolutely free
– Moving by point on map
HEROBot V2
It has updated FeroxRev API, Safe Walking Speed, Walking Speed Variant, Automatic Pokemon Catching and Transferring System, and now with an incredible Graphical User Interface. Besides the bot doing all the work, now even you can manage and see your Pokemon and Items in the GUI. You can see the Map and the walking motion of the Bot.
This is the safest bot till date and prevents most bans. It has KillSwitch implemented to prevent the bans when over 1000 Pokemon or over 2000 PokeStops are caught and spun respectively. So the Bot autocloses when it hits the limit to prevent bans.