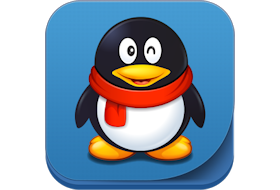 Connect with other foreigners, friends, colleagues or suppliers instantly, learn about what's hot in your city, improve your Chinese, join community groups, and more importantly, with more than 500 million registered accounts, be part of the largest online community in the world!
最新版实现通过数据线电脑与手机端文件便捷传输,qq2014腾讯官方版有文件管理器帮你贴心管理文件,本站提供qq2015最新版官方下载,qq2015腾讯官方下载。
Flash Transfer
Hosted in China, QQ International offers the fastest file transfer you ever experienced! Perfect for work and to share personal files.
Group Community
The hottest foreign groups are classified in 7 communities in which people share similar interests. Find and join the ones which fit you or simply create your own!
Communicate
Enjoy high quality video and audio supported conversions with one or more contacts or simply chat your day through!
Mini-apps
The one stop-shop information center! Bringing you the latest news, events, a business directory, videos or free Chinese lessons, QQ International apps could change your life in China.
腾讯QQ9.1.9去广告安装版特点:
去除 TIM 升级提示
注册SSO核心库、IE及接口快速登录控件
注册中转站上传,群共享、微云上传控件
注册协议:关联网页会话、表情包关联、音乐收听等
传送QQ便签引导,不传送到后台位置则面板图标无法启动
设置安装路径,安装视频留言和影音播放等组件下载需要
设置安装版本号,企业类型网页会话需要
开启本地超级会员
开启聊天防撤回
点亮勋章墙
(Silent Install Repack)