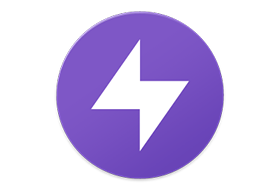 Serato Studio is bringing dedicated Pan control, Peak Indicator Light and a recording workflow improvement.
Dedicated Pan control
Access Pan control with the new dedicated Pan knob in the mixer strips section.
Peak Indicator Light
A Peak Indicator Light has been introduced above the mixer level meter and indicates when audio is hitting/exceeding 0db.
Recording workflow improvement
Samples recorded will now have their BPM analyzed individually if there is no other recording or audio (including metronome) playing.
Recent updates:
Full Song Automation
Half / Double BPM shortcut
Curve line automation
.MID / .MIDI file Library support
Performance improvements
New sub-menus in the Automation drop down
Serato Studio 1.6.6
New features
Peak indicator light – easily see when a channel is exceeding 0db
Pan knob in the mixer strip – ability to change the stereo balance of a deck with the pan knob.
Recording into song view creates a BPM through file analysis.
Other Changes
View the master track and scene track channel strip on the right hand side.
Fixed an issue where the idle value of a parameter in non-automated scene is changed by playing an automated scene
Improvements to Serato Virtual Audio
Improvements to the FX Panel
Fixed a possible crash when undoing after adding grid automation then doubling scene length.
Fixed an issue where playback speed in Serato Studio is reduced when Serato Virtual Audio set as the input device and Make Audio Available to Other Applications is activated then deactivated
Fixed an issue where automation handles get stuck if dragging around the outside of the application area
System requirements
Windows 10
Windows 11
Note: Operating system support assumes you are using the latest point release. 64-bit only (32-bit operating systems are not supported).
Special thanks to Team V.R release
(Preactivated Installer) x64