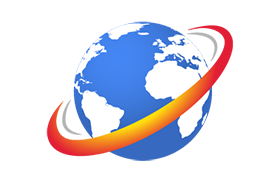 SmartFTP is an FTP (File Transfer Protocol), FTPS, SFTP, WebDAV, Amazon S3, Backblaze B2, Google Drive, OneDrive, SSH, Terminal client. It allows you to transfer files between your local computer and a server on the Internet. With its many basic and advanced Features SmartFTP also offers secure, reliable and efficient transfers that make it a powerful tool.
SmartFTP can be used for:
Web site publishing and maintenance
Upload and download of images, documents, movie and music files
Managed file transfers. Automate file transfer processes.
Backup and synchronize local and remote files
What's New
Windows 11 Support
Support for the latest Windows 11 version.
Text editor
Spell checker, new quick find & replace, clipboard ring, indicator bar, …
Google Cloud Storage and Google Drive
Support for Google Cloud Storage and Google Drive.
Microsoft OneDrive
Support for Microsoft OneDrive and OneDrive for Business.
Many other improvements and enhancements
Check the full changelog for details.
Changes in SmartFTP 10.0 Build 2919 (2021-10-15):
Windows 11: menus use native border (rounded corners) and shadows
Requirement : Windows 8.1 Windows 11, 10, Server 2022, 2019, 2016
Special thanks to Soda120 release.
19 July 2021 – Patch 10.0.2903+ Fixed bug in "sourcepreviewhandler"
SmartFTP Client Enterprise 10.0.2915
(Cracked Silent Install Repack)

x86

SmartFTP Client Enterprise 10.0.2919
x64