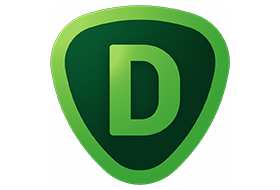 Shoot anywhere in any light with no reservations. Eliminate noise and recover crisp detail in your images with the first AI-powered noise reduction tool. You may be surprised at the results you get.
Shoot anywhere in any light
Great noise reduction is like a lens upgrade. You'll be able to get much higher-quality results when you're shooting fast action shots, night images, or any other situation that requires a high ISO. Use DeNoise AI to help you create a pixel-perfect photo in any situation.
Groundbreaking technology
Noise reduction technology has basically been the same for a decade, with only minor incremental improvements here and there. (We would know – we made one!) DeNoise AI is different: we fed an algorithm millions of noisy/clear images until it actually learned what noise is and how best to remove it.
Recover true detail
DeNoise AI examines the whole image and holistically determines the difference between detail and noise in that photo. (Other NR tools only look at pixel-level detail.) After understanding what noise vs detail looks like for that specific image, DeNoise AI recovers a surprising amount of detail from noise.
Lightroom vs DeNoise AI
When you need pixel-level perfection in your results, DeNoise AI offers the absolute best quality currently available anywhere. Existing noise reduction tools like Lightroom give you a choice: keep some noise or remove some detail. DeNoise AI's technology allows you to get the best of both worlds: to remove noise while actually strengthening detail.
– Enhance real detail
– Remove noise naturally with no smudging
– Best for moderate to ultra-high ISOs
Any noise reduction tool can remove noise – the really tricky part is to tell the difference between noise and detail. DeNoise AI helps you get the best quality at 100% by removing noise while recovering original image detail. Give it a try to see the difference for yourself!
Operating System Version
– Windows 7 x64
– Windows 8/8.1 x64
– Windows 10 x64
Hardware Requirements:
– System RAM: 8GB / 16GB recommended
– GPU VRAM: 2GB / 4GB recommended
Graphics Card Requirements:
– NVIDIA: GeForce GTX 770 2GB / GeForce GTX 960 4GB recommended
– AMD: Radeon HD 8570 2GB / Radeon R9 270 4GB recommended
– Intel: HD Graphics 5000 / Iris Plus Graphics 640 recommended
v3.4.2
Released December 29th, 2021
Change log:
Added masking panel from Sharpen
Added preferences panel from Sharpen
Changed comparison view so that settings are mirrored to selected images immediately instead of just when moving settings slider
Changed DMG background image to better describe PS instructions and add drag and drop text
Fixes:
Fixed crash on open for Mac
– This temporarily removes the Open Recent option from the File menu since it was causing the crash
Fixed LR template not being installed to custom catalog locations
Fixed PS plugin installer not updating outdated installations
Fixed crash when running from DMG directly
– You can run from the DMG to demo, but still need to drag and drop to install
Fixed in-app update making the bundle require admin to delete
Fixed comparison view shifting dramatically when switching back to it in auto update mode
Fixed comparison view not always opening in Standard, Clear, Low Light, Severe mode on first run
Fixed comparison view defaulting to top-left option when saving
Fixed "Select All" being erroneously enabled when exporting images
Partial potential fix for corrupted text (some controls will still be broken like zoom, text input fields)
Known issues:
Masking selection will shift slightly when toggling original while in masking mode
There are some lingering LR template conflicts we are still trying to resolve
Wacom tablets may not work when panning the preview
– If you run into issues with it sticking, please try using a mouse/touchpad
Remark: Installer download from topazsite. Lazy upload this daily update app.
(Installer) x64