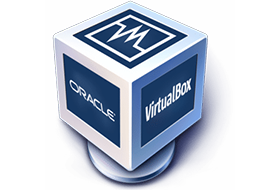 VirtualBox is a general-purpose full virtualizer for hardware. Targeted at server, desktop and embedded use, it is now the only professional quality virtualization solution that is also Open Source Software. VirtualBox is a powerful virtualization product for enterprise as well as home use.

VirtualBox provides are useful for several scenarios: Running multiple operating systems simultaneously. VirtualBox allows you to run more than one operating system at a time. This way, you can run software written for one operating system on another (for example, Windows software on Linux or a Mac) without having to reboot to use it.
Since you can configure what kinds of "virtual" hardware should be presented to each such operating system, you can install an old operating system such as DOS or OS/2 even if your real computer's hardware is no longer supported by that operating system.
Software vendors can use virtual machines to ship entire software configurations. For example, installing a complete mail server solution on a real machine can be a tedious task. With VirtualBox, such a complex setup (then often called an "appliance") can be packed into a virtual machine. Installing and running a mail server becomes as easy as importing such an appliance into VirtualBox.
Testing and disaster recovery.
Once installed, a virtual machine and its virtual hard disks can be considered a "container" that can be arbitrarily frozen, woken up, copied, backed up, and transported between hosts. On top of that, with the use of another VirtualBox feature called "snapshots", one can save a particular state of a virtual machine and revert back to that state, if necessary. This way, one can freely experiment with a computing environment.
If something goes wrong (e.g. after installing misbehaving software or infecting the guest with a virus), one can easily switch back to a previous snapshot and avoid the need of frequent backups and restores. Any number of snapshots can be created, allowing you to travel back and forward in virtual machine time. You can delete snapshots while a VM is running to reclaim disk space.
Supported OS: Windows Server 2008, Server 2008 R2, Server 2012, Server 2012 R2, Windows Vista, 7, 8, 8.1, Windows 10 (32-bit and 64-bit).
Mac OS X hosts (64-bits): 10.9 (Mavericks), 10.10 (Yosemite), 10.11 (El Capitan), 10.12 (Sierra).
Linux hosts (32-bit and 64-bit): Ubuntu 12.04 to 16.10, Debian GNU/Linux 7 ("Wheezy") and 8 ("Jessie"), Oracle Enterprise Linux 5, Oracle Linux 6 and 7, Redhat Enterprise Linux 5, 6 and 7, Fedora Core / Fedora 6 to 25, Gentoo Linux, openSUSE 11.4 to 13.2.
Changes in 7.0.4:
VMM: Added nested paging support for nested virtualization (Intel hosts only)
VMM: Fixed rare guru meditations with certain guests on macOS 10.15 (Catalina) (bug #21237)
VMM: Fixed possible VM process crash on Windows hosts when Hyper-V is used with certain guests (bug #21174)
VMM: Fixed Windows XP guest hang or BSOD on AMD CPUs under certain circumstances (bug #21256)
GUI: Various bugfixes for the Guest Control file manager
GUI: Added more informative file operations in the Guest Control file manager
GUI: Added an option to the global settings (the display page) to resize user interface font
GUI: Fixed a regression in new vm wizard. Selected virtual disks are no longer deleted when the wizard is cancelled (bug #21244)
GUI: Added a new menu item to the devices menu to optionally upgrade the guest additions.
VirtioSCSI: Fixed recognition of the virtio SCSI controller by the EFI firmware (bug #21200)
VirtioSCSI: Fixed hang when shutting down the VM if the virtio SCSI controller is used (bug #21144)
virtio-net: Workaround a bug in the virtio-net driver included in FreeBSD version up to 12.3 which renders the device non functional (bug #21201)
Storage: Fixed I/O errors with the VirtioSCSI controller when the host I/O cache is enabled (bug #19717)
VBoxManage: Fixed regression when 'createmedium disk –variant RawDisk' command resulted in invalid .vmdk file (bug #21125)
Main: Restored input pointing device behavior in multi-monitor VM configuration (bug #21137)
Main: Fixed progress indication during automatic Linux Guest Additions installation
Guest Control: Fixed path handling issues (bug #21095)
3D: Fixed VM process crash on macOS with 3D enabled (bug #21232)
Linux Host and Guest: General improvements in startup scripts
Linux Guest Additions: Introduced initial support for RHEL 8.7 and 9.2 kernels (bug #21272, #21258)
Linux Guest Additions: Introduced initial support for SLES 15.4 kernels
Linux Guest Additions: Fixed kernel modules rebuild behavior on system shutdown