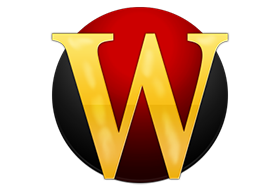 Wipe Pro – powerful program can remove a lot of gigabytes of garbage on your computer and recover many free disk space. In addition, it will protect your privacy on the Internet – it removes records about personal activity on PC.You will be able to delete browser history and cache, index.dat files, registry, internet cookies files, autocomplete-history, temporary internet files and many many other items. This program also erases any other tracks of personal activity which you made when used your PC, and no matter in which program: Windows, Internet Explorer, FireFox, Chrome, Opera or any other.
To prevent recovery of deleted data the program uses the following security methods: DoD 5220.22-M method, Gutmann method ( full 35 steps ) You can also customize cleaning process and choose which items to remove and which is not. Or you can view detailed information about areas where garbage located on your computer.
Privacy and Performance
The primary function of this utility is to put the utmost importance on the privacy and performance of your computer. Our software deletes temporary files, caches, cookies, Internet history, and more, thus freeing up valuable disk space. Deleting unnecessary files can be especially great for those running their systems on smaller SSDs. As a result of the software, you'll receive maximum confidentiality, so prying eyes won't be able to spy on you, record your activities, or do anything malicious.
Over 4600 zones supported
Unlike other privacy software on the market that only remove cookies and browser history, our software can dive deeper. The program removes junk files that are created while surfing the Internet. These files don't only waste valuable space, but also allow software developers to track you and use that data to sell or promote their products and services.
Huge list of supported areas
In the latest version of our software, we have put a higher importance on cleaning. Unlike our competitors who routinely add tools to their software that are unrelated to cleaning and end up wasting your time; we do things differently. Our main focus is simple – make your computer clean and private. And we do it best.
Regular updates
Just as technology keeps advancing, we will too. As more gets added or enhanced, we will send out updates to keep you up-to-date. The update process is automatic and in the background, so you won't ever need to worry.
Trust and Awards
Our software has received multiple awards from world-known rating agencies and bloggers. We pride ourselves on trust and reliability since the conception of our business in 2002. Through this time, we've built upon our knowledge and experience in our field.
Fast Support
Sometimes unexpected things can happen. But don't worry, our support team responds to 90% of requests within one hour! The other 10% get responses within six to twelve hours.
Strong Security
Security and privacy is our main goal. We only use the newest and industry-leading standards and protocols to process user's data. With us, you and your data will remain safe.
(Installer with crack) x64