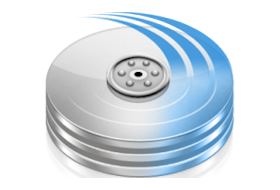 Diskeeper® 12 keeps your PCs and Servers running like new, extending their useful life. Everyone has experienced the pain of a Windows machine becoming progressively slower the longer you use it and the more software you install on it.
Diskeeper with its patented, proactive IntelliWrite technology eliminates this experience by preventing files from fragmenting at the Windows level, so you get maximum performance out of every application and system immediately. This proactive technology keeps systems running like new whether you are a large enterprise, small business, government agency or a home user.
Key Benefits of Diskeeper:
Keep Your Servers, Storage & Applications Running Like New
Make Sure Microsoft Applications Work at Top Speed
Increase PC, Workstation and Server Performance
Help Reclaim Free Space for Improved Storage Utilization
Easy to Buy, Install and Use Minimizing Impact on IT Staff
Centrally Manage Using Administrator
Microsoft Certified for the Latest Windows Environment
Business & Government Products
Diskeeper's proactive enterprise level technology prevents file fragmentation before it starts. This feature is a "life-saver" for busy System Administrators. Diskeeper allows you to focus on your business not IT by keeping your systems running like new improving business productivity and extending the time between technology refreshes.
Home Use Products
Diskeeper automatically keeps your PC running fast, every minute of every day. Using a simple "Set It and Forget It"® approach, Diskeeper invisibly cleans up all of the performance-robbing fragmentation that is slowing down your PC. By proactively preventing file fragmentation, Diskeeper allows your PC to run at peak performance.
Latest Product Information Diskeeper 12 Features
CPU and memory performance has increased geometrically while storage performance has lagged behind. Slow performance can bottleneck a whole system slowing your applications. That is where Diskeeper® 12 performance software comes in. It runs transparently and proactively 24/7 to accelerate file I/O ensuring peak application and storage performance.
Diskeeper® 12 brings a critical efficiency boost that is constant, automatic and cost-effective. Diskeeper's proactive enterprise level technology prevents file fragmentation before it starts. Diskeeper allows you to focus on your business not IT by keeping your systems running like new improving business productivity and extending the time between technology refreshes.
With the release of Diskeeper 12, only the following editions will be available:
Home
Professional
Server
Administrator – Coming Soon!
Diskeeper 12 Key Features
The following features bring about systems that are much faster, energy friendly and require less maintenance.
IntelliWrite® fragmentation prevention technology IntelliWrite proactively prevents up to 85% of file fragmentation from ever occurring, dramatically improving application and storage performance on Windows® machines with no resource usage.
IntelliWrite is especially advantageous for storage technologies such as Virtual and SAN storage systems. This not only gets the performance gains of defragmentation, but also enforces more contiguous/sequential write I/Os which is beneficial for the SAN environment.
Instant Defrag™ engine Since any fragmented file can slow system performance, Instant Defrag immediately defrags recently written files before they can be read. Instant Defrag offers new intelligence that understands how your files are used and ensures they never have to be read in pieces. Combined with IntelliWrite, every system runs at peak performance 24/7 regardless of workload. No system has ever been able to do this before!
New! HyperFast® 2.0 SSD Optimizer HyperFast solid state drive optimizer now comes standard with Diskeeper. HyperFast is the only technology designed specifically to produce faster performance in solid state drives running on Microsoft® operating systems. HyperFast now includes TRIM functionality to improve performance. The HyperFast feature will only be enabled if a solid state drive is recognized.
New! CogniSAN™ Technology Detects external resource usage within a shared storage system, such as a SAN, and allows for increased performance without intruding in any way into SAN–layer operations.
New! System Monitoring Monitors system environment activities and provides a summary of the statistical data gathered for system performance monitoring purposes.
New! Disk Health Monitoring Monitors SMART disk data; checks for other critical file system problems; warns of critical problems or an imminent disk failure; generates alerts by e-mail for 24/7 monitoring.
New! HyperBoot™ Technology HyperBoot technology improves system boot times. HyperBoot operates completely in the background, requiring no user interaction and will not impact system resources.
I-FAAST® File Optimization I-FAAST improves file access and creation with a 10% – 20% faster average access time, and it surpasses the benefits gained with defragmentation alone, by optimizing placement of your most frequently accessed data. Now I-FAAST also honors file exclusion which improves compatibility with third party applications while allowing finer adjustment by the sys admin in specialized situations. I-FAAST is available in Diskeeper Professional and Server.
InvisiTasking Priority Monitors changes in fragmentation state on all volumes; if necessary uses system resources more aggressively without impacting application performance to ensure progress in eliminating fragmentation that is severely degrading performance while still maintaining zero resource conflicts with running applications.
New! Space Reclamation Engine The new Space Reclamation Engine is designed to zero out blocks of unused space on SANs and thin-provisioned volumes in virtual environments so that the controller or hypervisor will reclaim the blocks and free them up, giving you more available space for your virtual machines. This feature is only available in Diskeeper Server.
New! Updated User Interface Fresh new user interface with an easy simplified navigation that allows users to see what is happening at a glance, but still provides drill–down architecture of information for those that want it. A platform independent design with a modern look and feel for all levels of users, from Enterprise, to Small Businesses, to Home users.
Titan Defrag Engine® technology The Titan Defrag Engine (TDE) is now available in Diskeeper Server. TDE runs on extremely large multi TB volumes and is the only efficient solution capable of handling volumes of many terabytes and millions of files. Titan Defrag Engine takes only hours to defragment volumes of a few terabytes where other methods take days, if they can function at all. The Titan Defrag Engine, available in Diskeeper Server, is the only technology that can defragment volumes of multi terabytes.
Terabyte Volume Engine® technology The Terabyte Volume Engine (TVE) is now available in Diskeeper Professional. TVE is specifically engineered to rapidly defragment volumes with hundreds of thousands of files quickly and easily.
Efficient Mode In addition to an extensive defragmentation mode, Efficient Mode offers the greatest net gain in system I/O resource savings ever available. It is smart enough to know what fragmentation is a problem and immediately targets and eliminates fragmentation that directly affects system performance. Efficient Mode is now available in all desktop and server editions.
Free Space Consolidation Engine This advanced engine swiftly consolidates free space and tightly integrates with Instant Defrag to handle new fragmentation as soon as it is created.
Disk Performance Analyzer for Networks® tool Our agent-less performance analysis technology is tightly integrated with Diskeeper 12 Administrator. Now you can get real-time performance metrics (even on machines not yet running Diskeeper) with high-level visual graphs and detailed fragmentation data on-demand or emailed automatically.
IPv6 networks support Only Diskeeper provides full product functionality and management support in native IPv6 networks.
Performance Map Performance Map gives a quick "at-a-glance" indication of file access performance for each volume.
Diskeeper Administrator Edition Diskeeper Administrator offers fully automated network defragmentation management. Administrators can set policies and "bind" them to groups (such as an Organizational unit in Active Directory). Computers added in to the group (OU) have your Diskeeper settings automatically applied.
Remark: Windows needed to be installed with dotnet 4!
(Cracked Silent Install)
21 -04 -2015 – Testing REIS cracks… Please leave comment if working after 30 days. Thanks