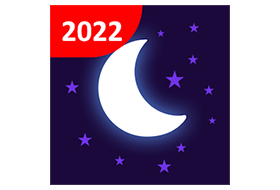 If your device is not offering the option to activate the Dark Mode you just found the solution. Activate Dark Mode and protect your eyes!
Dark Mode protects your eyes and conserves battery power enabling device usage for more extended periods without charging.
Dark Mode is probably one of the most popular features in the modern user interface.
We provide you the best Dark Mode – Night Screen app on the play store with a simple design.
Features:
• Dark Mode saves energy mainly if the device uses an OLED or AMOLED screen. Enjoy the night mode with the dark screen in your favorite apps.
• While the dark text on a white background is the best in terms of readability Dark Mode (which has light text on a dark background) is better for reducing eye strain in low light conditions.
• With a dark screen the screen glare is reduced thereby minimizing flickering and blue light. Protect your eyes with night screen mode.
When you use the mobile at night the light screen can harm your eyes. That's why it's essential to use Dark Mode – Night Screen on your device. Protect your eyes with night mode; prevention is the best cure.
Use Dark Mode – Night Screen and enjoy a beautiful user interface. The dark screen will reduce the negative effect of your device on your eyes.
Note :
Dark Mode app is neither affiliated with any other app nor claims to own a trademark to use the name and logo of any third-party app.

Mod Info:
◉ Pro Features Unlocked
◉ AOSP Compatible / No Google
◉ CPUs arch: Universal
◉ Full Multi Languages
◉ All debug Info Removed
◉ Original Signature Changed
Modded by Mixroot
What's New:
Completely Reformed UI
Multi language support
Bug fixes
(Modded)