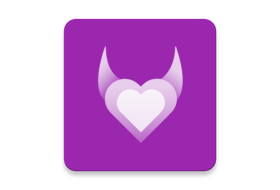 HentaiBox gathers adult anime from different websites in order to be able to offer it on one single app. Do the five-finger shuffle to Japanese cartoons.

In Japanese or anime cartoons, there is a place for adult content. It is not difficult to find movies for adults over 18 with the usual style we find in Japanese animation and that is exactly what HentaiBox Apk offers.
In this application you will have access to a range of sites which offer these videos online using streaming technology. This means that you will find both videos from sites with more varied content like PornHub (within the whole range of adult apps) and those which focus specifically on anime videos from Japan.
So when that down there is starting to itch a bit, you can open the app, choose the site that hits the spot and just browse hentai content. You will be able to access a range of video quality and share it with your contacts through the different applications. It would be a great idea to send it to all of your family contacts.
HentaiBox Features:
-Option to bookmark your content.
-Bar to search your series or videos by name.
-Various pages to choose your anime for Adults.
-You can download all videos directly to your mobile.
-Option to connect with your own account.
-You can change the default settings inpreferences.
-In preferences, you can hide the application icon.
-Several languages available, including subtitles.
Thanks to xxvv (nsane) sharing
(Modded)