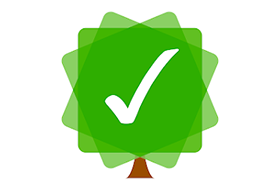 MyLifeOrganized (MLO) is the most flexible and powerful task management software for getting your to-dos finally done.
MLO 2 for Android leads to a new level of productivity – you will be able to manage not only tasks, but projects, habits and even life goals. Optional contexts, stars, dates, priorities, completely customizable filters and views make MLO flexible enough to adapt to your own system for managing your tasks.
Add even more power to your task management and use MLO Cloud service* to sync automatically with the world-class Desktop version of MyLifeOrganized**. You can sync your to-do lists with multiple computers, share a single task list or collaborate with other people. Join the users who sync more than 40 million of their to-dos via the secure and robust MyLifeOrganized Cloud Sync Service! Alternatively, sync directly over your own private Wi-Fi or work completely offline.
Most MLO features are FREE forever:
• Unlimited hierarchy of tasks and subtasks: organize your tasks into projects and break down large tasks until you have reasonably sized actions
• Next Actions: automatically display only your next actions. So you can see only those tasks that need to be done here and now.
• Full GTD® (Getting Things Done®) support
• MLO Smart To-Do List Sorting using the priorities of the task and its parents
• Filter actions by context
• Inbox for rapid task entry
• Star tasks
• Zoom: concentrate on a specific branch of tasks
• Reminders
• Templates for different task management systems such as GTD®, FranklinCovey and Do-It-Tomorrow. They are included in MyLifeOrganized for Desktop to help you quick start your own task management system
PRO features, FREE for the first 45 days:
• Project tracking
• Complete tasks from your list in a specific order
• Dependencies: MLO can work with sequential and parallel projects, holding tasks that can not start until other tasks are finished.
• Calendar view: analyze your daily workload
• Nearby view: get a list of actions for your current GPS location, with reminders as you arrive at the location
• Password protection
• Custom views with filtering, sorting and grouping, to match the system that works for you
• Recurring and regenerating tasks
• Workspaces (tabs): switch quickly between projects or views
• Review: flag tasks for regular review to add new subtasks or change priorities
• Multiselect: perform an action on several selected tasks at the same time
**MyLifeOrganized for Desktop to-do list app sold separately.
What's New:
* Change open/closed hours for contexts on mobile (MLO4 Pro required)
* Collapse a group of views in the main menu (MLO4 Pro required)
* Search in settings
* Added Ukrainian language for parsing
* Added collapsing groups in the widget
* Added setup number of lines in the widget
* Added contexts in the add task/reminder dialog
* MLO will not display notifications from locked profiles on locked screen
* Added counters to the view selection dialog
* Bugs fixes and stability improvements
Mod Info:
Pro / Paid features unlocked;
Disabled / Removed unwanted Permissions + Receivers + Providers + Services;
Optimized and zipaligned graphics and cleaned resources for fast load;
Ads Permissions / Services / Providers removed from Android.manifest;
Ads links removed and invokes methods nullified;
Ads layouts visibility disabled;
Google Maps Location works;
Google Play Store install package check disabled;
Debug code removed;
Remove default .source tags name of the corresponding java files;
Analytics / Crashlytics / Firebase disabled;
No active trackers or advertisements;
Languages: Full Multi Languages;
CPUs: universal architecture;
Screen DPIs: 120dpi, 160dpi, 240dpi, 320dpi, 480dpi, 640dpi;
Original package signature changed;
Release by Balatan.
(Modded)