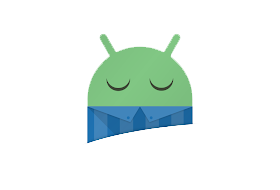 Smart alarm clock with sleep cycle tracking. Wakes you gently in optimal moment for pleasant mornings.
Features:
– Sleep cycle tracking with smart wake up uses your phone's or wearable sensors (2 weeks trial)
– Optional Pebble, Android Wear or Galaxy Gear smart watch tracking
– Google Fit, S Health integration
– Smart bulb control with Philips HUE
– Sleep deficit, deep sleep and snoring statistics
– Facebook, Twitter sharing
– Gentle volume nature sound alarms (birds, sea, storm…) and playlists
– Nature sound lullabies (whales, storm, sea, chants..) with binaural tones for fast fall asleep
– Spotify integration or online radio alarms or lullabies
– Never oversleep again with CAPTCHA wake up verification (Math, Sheep counting, Phone shaking, Bathroom QR code or NFC tag)
– Sleep talk recording, snoring detection and anti-snoring
– Jet lag prevention
– Oximetric Sleep Apnea pre-screening
More features waiting for you to explore!
What's New:
20221101
– Pixel Watch support: new wearable option for Wear OS 3.0+
– Fix for a crashing bug and importing sessions from Health Connect
– New CAPTCHA – Jumping sheep in the CAPTCHA pack
– Material V3 Time picker – default (can be changed in Settings – Personalization)
– Material V3 Date picker for alarm day and repeat
– Typed match CAPTCHA resets edit field when answer is wrong
– Smart light hint how respects max intensity setting
– Fix for start sleep tracking from bedtime notification if draw over other apps is not granted
– Fix for status and navbar colors on Rating screen
– Fix for Bangle.js integration
– Support for standard Android Dismiss nad Snooze actions for Automation
– Dream diary stores text when CAPTCHA is left
– Fix for a problem when switching Tabs and Dashboard
– Fix in Arabic Syrian crashing bug
– Fix for accessing fallback in QR or NFC code scanning CAPTCHAs from the scanner screen
– Making steps more obvious for settings sliders
– Unite switch component coloring
– If you are using odd / even week alarms, they may have got reversed due to a bug, please double check your alarm schedules
– New background image for media session controls
– Exact Bedtime time info in Bedtime notification on newer Androids also
– Original alarm time for postponed alarms shown on alarm card
– Dynamic color tweaks for Material YOU in dark theme
– Fix for a rare issue when postponed or disabled alarms still ring, this only happens max once after update to new version of the app
– Fix in graph section toggles
– Potential fix for short alarm at full volume after dismiss
– Fix in Sleep Phasers when new Android 12 BT permissions are not granted
– Fix for crashes in graphs in landscape view on tablets
– Fix for for graph selection in landscape
– Fix for regression in noise playback landscape
– Search transitions
– Playback screen design refresh
– Collapsing bar in new alarm screen
– Collapsing toolbars
– Search bar in alarm list
Mod Info:
Premium / Paid features unlocked – no additional key required;
Disabled / Removed unwanted Permissions + Receivers + Providers + Services;
Optimized and zipaligned graphics and cleaned resources for fast load;
Debug code removed;
Facebook ads bundled SDK removed completely;
AOSP compatible mode;
Languages: Full Multi Languages;
CPUs: armeabi-v7a, arm64-v8a;
Screen DPIs: 160dpi, 240dpi, 320dpi, 480dpi, 640dpi;
Original package signature changed;
Release by Balatan.
(Modded)
Sleep Lullaby Add-on v2.7
SleepCloud Backup Add-on v10.6
Sleep 5.6 Wear OS