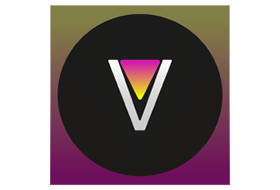 YouTube ReVanced Extended is a Project Based on YouTube ReVanced.
What's new:
Bug Fixes
– music/return-youtube-dislike: add translation exception
– music/spoof-app-version: add missing dependencies
– youtube/bypass-ambient-mode-restrictions: update fingerprint
– youtube/default-video-quality: default video quality is not applied at cold start
– youtube/settings: remove unused string resources
– youtube/sponsorblock: change invalid patch name
Features
– music/hide-flyout-panel: code refactoring
– music: add replace-dismiss-queue patch
– music: add sponsorblock patch
– music: add support version v6.19.51
– Readd Ads Whitelist
How to Install:
● First Install Vanced MicroG.
● Then Install YouTube ReVanced Extended.
● Open YouTube ReVanced Extended.
● Log In To Your Account.
Patch Info:
● Applied Add splash animation
● Applied Alternative video thumbnails
● Applied Bypass ambient mode restrictions
● Applied Change homepage
● Applied Custom branding YouTube name
● Applied Custom branding icon Revancify red
● Applied Custom double tap length
● Applied Custom package name
● Applied Custom playback speed
● Applied Custom seekbar color
● Applied Default playback speed
● Applied Default video quality
● Applied Disable QUIC protocol
● Applied Disable Shorts on startup
● Applied Disable auto captions
● Applied Disable haptic feedback
● Applied Disable hdr video
● Applied Disable landscape mode
● Applied Disable pip notification
● Applied Enable compact controls overlay
● Applied Enable debug logging
● Applied Enable external browser
● Applied Enable minimized playback
● Applied Enable new comment popup panels
● Applied Enable new splash animation
● Applied Enable new thumbnail preview
● Applied Enable old quality layout
● Applied Enable open links directly
● Applied Enable seekbar tapping
● Applied Enable tablet mini player
● Applied Enable tablet navigation bar
● Applied Enable time stamps speed
● Applied Enable wide search bar
● Applied Force OPUS codec
● Applied Force VP9 codec
● Applied Force hide player button background
● Applied Force premium heading
● Applied Header switch
● Applied Hide account menu
● Applied Hide auto player popup panels
● Applied Hide autoplay button
● Applied Hide autoplay preview
● Applied Hide button container
● Applied Hide captions button
● Applied Hide cast button
● Applied Hide category bar
● Applied Hide channel avatar section
● Applied Hide channel watermark
● Applied Hide collapse button
● Applied Hide comment component
● Applied Hide crowdfunding box
● Applied Hide description components
● Applied Hide double tap overlay filter
● Applied Hide end screen cards
● Applied Hide end screen overlay
● Applied Hide feed flyout panel
● Applied Hide filmstrip overlay
● Applied Hide floating microphone
● Applied Hide fullscreen panels
● Applied Hide general ads
● Applied Hide handle
● Applied Hide info cards
● Applied Hide latest videos button
● Applied Hide layout components
● Applied Hide load more button
● Applied Hide mix playlists
● Applied Hide music button
● Applied Hide navigation buttons
● Applied Hide navigation label
● Applied Hide player button background
● Applied Hide player flyout panel
● Applied Hide player overlay filter
● Applied Hide previous next button
● Applied Hide quick actions
● Applied Hide seek message
● Applied Hide seekbar
● Applied Hide shorts components
● Applied Hide snack bar
● Applied Hide speed overlay
● Applied Hide suggested actions
● Applied Hide suggested video overlay
● Applied Hide suggestions shelf
● Applied Hide time stamp
● Applied Hide tooltip content
● Applied Hide trending searches
● Applied Hide video ads
● Applied Language switch
● Applied Layout switch
● Applied MaterialYou
● Applied MicroG support
● Applied Optimize resource
● Applied Overlay buttons
● Applied Return YouTube Dislike
● Applied Settings
● Applied Sponsorblock
● Applied Spoof app version
● Applied Spoof player parameters
● Applied Swipe controls
● Applied Theme
● Applied Translations
Vanced MicroG v0.2.27.230755
● Bump dependency
● Bump GMS version to 23.07.55
YouTube ReVanced
Armeabi-v7a
Arm64-v8a
Armeabi-v7a+Arm64-v8a+X86+X86_64
Vanced MicroG v0.2.24.220220
Vanced MicroG 0.2.27.230755