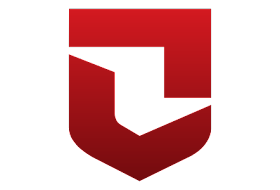 Zoner AntiVirus® Mobile Security is a modern security and anti-virus solution for your device. It provides protection against viruses, dialers, trojans, worms, spyware, adware and other malware as well as phone call and message protection. This product has been developed in Europe where many good AV products like AVG, Avast, ESET, Avira or Kaspersky come from.
Features:
Ads detection
Backup & Restore – SMS and Call logs
Theft Protection (find and control your missing device)
Installed app protection
On-access and on-demand scan
Phone filtering (block calls and messages)
Parental lock for calls
Permission viewer
Task Manager
Automatic and manual database updates
Home screen widget
Secure messages
You can test the antivirus using applications containing the EICAR test file:
Zoner AntiVirus Test
or EICAR Anti-virus Test
or Antivirus TESTVIRUS
Ads detection provides you with notifications about installed apps that include ads. You can get rid of Airpush or Leadbolt push notifications easily.
Backup SMS and Call logs and move them between your devices, upload to Google Drive, Dropbox, Gmail, etc.
Theft Protection enables you to remotely control and locate your device via SMS messages. If you have lost it somewhere you can get a location or sound an alarm for people to notice it. If it has been stolen you will be notified when SIM is changed.
App protection checks all newly installed applications for malware. You can scan any old installed applications from the menu.
On-access protection scans any downloaded files and optionally the whole SD Card when plugged in.
Phone filtering provides blocking of unwanted SMS/MMS and also protects you from malicious apps that call paid numbers. As a bonus it provides a parental lock for outgoing calls.
Zoner AntiVirus uses strong encryption to send selected messages in unreadable form. The recipient can read those messages only when he has the right key (password).
Whats New:
N/A
Mod Info:
All Paid features unlocked
No advertisements
Thanks to Whi5t1eR (nsane) sharing
(Modded)