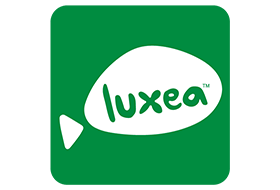 In a world where everyone is a creator – create better. Luxea Video Editor gives you the power to turn your visions into reality. Produce your smoothest work with support for up to 60 frames per second. Be creative with new features including a text tool, added transitions and extended editing capabilities. Let Luxea Video Editor take you to the next level of video content.

Create movie magic with LUXEA Pro 7
Make videos with stunning visual appeal to wow your audience. LUXEA Pro 7 is the total package – it includes
a built-in recorder, powerful editing workspace, and production tools to pump out videos that stop anyone in their scroll.
What's new in LUXEA Pro 7?
LUXEA Pro 7 has undergone a major glow-up! New look, new features, new workflow… all the things to make your videos shine.
The real game-changer is the Properties Panel, where you can find all of your settings no matter the media type,
unlocking a world of creative possibilities. Master the dramatic slow zoom, perfect the extreme close-up, or give big moments
the attention they deserve with keyframes. Use audio panning, pitch, and EQ settings to give your sequence even more movement.
Discover these exciting changes in LUXEA Pro 7 today!
Multi-Monitor Editing
Experience a smooth workflow across multiple displays, allowing you to view your project
in Fullscreen while having your tools conveniently close-by on another monitor.
Customizable Workspace
Rearrange, dock, and undock panels to create your perfect workspace.
Keyframes
Apply keyframes along the timeline to create precise adjustments, and smooth transitions.
Masking
Apply a mask to selectively hide or show parts of a video clip.
Advanced Speed Controls
Speed up or slow down seamlessly with new speed ramping and ripple edit features.
Reverse Speed
Play media clips forwards and backwards to create surreal videos.
Improved Audio Editing
Pan audio, adjust pitch, apply an EQ preset and control independent L/R channel volume.
Redesigned Recorder
New, compact design, plus added functions like real-time file size display and a list of your recordings.
Home Screen
Begin recording, view previous projects, or jump right in and start creating.
Advanced Paste Properties
Copy and selectively paste properties including filters, behaviors, transitions and more from one clip to another.
System Requirements
Hardware
Intel® Core™ i3 or AMD Ryzen™ ( 2GHz or faster)
8 GB RAM (16 GB RAM recommended)
DirectX 10 compatible graphics adapter
1920 x 1080 display resolution
4GB of available hard disk space (SSD recommended for editing HD and 4K videos)
Software
Microsoft® Windows® 7 (SP1), Windows® 8.1, Windows® 10 & Windows® 11 (64-bit editions only)
Microsoft® DirectX® 10 or higher
File Format: Read Support List
Image formats: JPG, JPEG, GIF, BMP, PNG, HEIC, DNG, TIFF
Audio formats: WMA, MP3, AAC, WAV, AC3, OGG, M4A
Video formats: AVI, MP4, WMV, FLV, MOV, TS, MTS, M2TS, ASF, M4V, MPG, MPEG
File Format: Produce/Encode List
MP4, MOV, MP3, M4V, WebM, GIF
Special thanks to xanax release
(Registered Silent Install Repack) x64