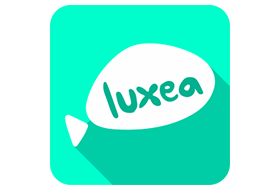 In a world where everyone is a creator – create better. Luxea Video Editor gives you the power to turn your visions into reality. Produce your smoothest work with support for up to 60 frames per second. Be creative with new features including a text tool, added transitions and extended editing capabilities. Let Luxea Video Editor take you to the next level of video content.
step up
With support for up to 60 frames per second, your video and transitions will be smoother, providing richer viewing experiences.
customized for your needs
You can now scale the Timeline to fit your media to take a look at the bigger picture.
take control from your timeline
New shortcuts make editing easier. Rotate your media in two clicks. Copy and paste perfected filters from media to media.
save time and effort
Easily manage gaps between media when you change the duration of clips.
see clearly
Take control of the deck for a clearer view of the project you are editing by detaching the viewing area and moving it to your other screen—great for viewing edits in full screen.
manage your experience
Reduce the quality of your playback to expedite editing and to maximize processing power, without affecting the quality of the output.
express yourself
create viral videos
Want to be a YouTuber, online gamer, or make IGTV videos that build your brand? Luxea Video Editor is your new business partner. It makes recording, editing, and showcasing your talents easy. Our preset resolutions let you optimize your videos for YouTube, Instagram or TikTok. Beyond the visuals, you can add captions, bold text effects, soundtracks, and sound effects. You can also create still images or GIFs to promote your content. What else makes Luxea the tool for you? You can add on our new Content Packs.
enhance your content
With our new Content Packs, you can add unique, creative, and captivating resources to your video. Import a library of royalty-free images, videos, audio, Text Style presets, behaviors, and overlays.
System Requirements
Intel® Core™ i3 or AMD Ryzen™ ( 2GHz or faster)
8 GB RAM (16 GB RAM recommended)
DirectX 10 compatible graphics adapter
1024 x 768 display resolution (1920 x 1080 recommended)
4GB of available hard disk space
Operating System
Microsoft® Windows® 7 (SP1), Windows® 8, Windows® 8.1 & Windows® 10 (64-bit editions only)
Microsoft® Internet Explorer® 9+
Microsoft® DirectX® 10 or higher
Microsoft® .Net 4.0 or later version (included)
New Features
Add text to the Timeline. Customize font, size, color, style, justification, opacity, and much more
Support for up to 60 frames per second editing and producing
Ability to detach the Display Area
Add the advanced effect Color Pass
Ability to download and import content packs. Content packs contain assets that can be used across projects
The Library tab to store content pack assets
Ability to change playback quality for faster editing
Ability to preview the project in full screen
Ability to copy and paste filters
Dissolve and Random Bars transitions
Thanks to BGD crack release
(Cracked Silent Install Repack) x64