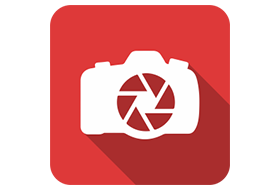 ACDSee Photo Studio Professional is a complete photo editor and photo manager. It developed for professional and advanced amateur photographers who need total control of their workflows.
ACDSee Photo Studio Professional 2022 offers a state-of-the art RAW processor for non-destructive photo editing and RAW image conversion.
With Manage, View, Develop, Edit and Online modes, it is the only solution that allows photographers to carry out all essential tasks of the photography workflow and Digital Asset Management in one place.
With even more ways to track and replicate your steps, accelerate your workflow, and perfect your photos, you'll be blown away by your new process – and how fast you'll be back out behind the lens.
ACDSee Photo Studio Professional 2022 quickly gets you back to doing what you do best: shooting amazing photographs. Achieve total control of your photography workflow and get back behind the lens faster with ACDSee Photo Studio Professional.
Boasting an impressive array of effects, skin tuning, lens correction and white balance improvements, fine tuning for your digital asset management process, development snapshots, support for 4k monitors, a chronological overview of your entire collection, and more resources for precision editing and drawing, ACDSee Photo Studio Professional is a solid addition to the ACDSee family.
Built for Professionals
As an established RAW editor and digital asset management solution, ACDSee Photo Studio Professional is brimming with everything you need to hold complete mastery over your photography workflow. Along with performance improvements, this GPU-enriched software continues to take on an ever-expanding list of advancements designed to streamline your process, and give your image development a competitive, professional edge.
Comprehensive RAW Editor
Make the most of your RAW images with ACDSee Photo Studio's built-in support for over 500 camera models. For ultimate freedom, start with the rough data captured by your camera and transform it using exposure, contrast, color, repair, sharpening, and other detail-based tools.
Effortless Digital Asset Management
Finding, sorting, moving, organizing, and sharing – everything you need for complete mastery over your photography workflow is right here, at your fingertips. Add ratings, hierarchical keywords, categories, and location data to your images. Quickly identify photos for further processing with visual tags or customizable color labels.
Erase and Replace
Take what you want from your photos, and integrate the rest. Select unwanted objects for removal and use the Smart Erase function to fill in the area with a matching background. This content-aware tool will produce a natural result even while extracting elements like telephone poles, crowds of strangers, imperfections, ominous clouds – whatever you want.
Deform and Reform
Creative image manipulation has never been so fluid. The Liquify tool allows you to distort objects in images without compromising quality. Shift, pinch, bulge, or restore. Develop free-flowing designs, or retouch portraits by moving pixels without altering them.
Mobilize Your Life
With ACDSee Mobile Sync, you can wirelessly and instantly send photos and videos directly to ACDSee Photo Studio from your mobile device! Just select and send. Available on iPhone and Android, the ACDSee Mobile Sync app keeps track of which photos have been sent, so you don't have to. Zoom through your process with flexible selection options and configurable filenames and subfolders. Edit and transfer metadata while taking advantage of RAW support on iPhone.
Sharing and Publishing:
Easily print photos and contact sheets
Create screen savers and slideshows of photos
Optimize and upload photos to FTP-managed Web spaces
E-mail photos through a desktop client or webmail
Upload photos to SmugMug, flickr, Facebook, and Twitter
Automatically sync drives
Burn to CD, DVD, and Blu-Ray
Upload photos to Zenfolio
Watermark photos to protect against copyright infringement
Remark: Disable commander, mobile, in touch, Url popup, MobileSync, Picaview, FaceLib.
16 December 2021 – Added Chinese version
Thanks to Kindly and core.
ACDSee Photo Studio Professional 2022

(Cracked Silent Install Repack) x64
ACDSee 2022 专业版 15.0.0.2127 (Chinese Edition)
硬件

支持64位的英特尔®或AMD处理器
推荐使用英特尔i5或更好的处理器
4 GB RAM(推荐8 GB RAM或更多)
512 MB显存(VRAM)
DirectX 10兼容图形适配器
1280 x 800显示分辨率(推荐1920 x 1080)
2GB可用硬盘空间
软件

微软Windows® 7(SP1),Windows® 8,Windows® 8.1和Windows® 10(仅限64位操作系统)
微软IE浏览器9以上
微软DirectX 10或更高
Windows媒体播放器9.0
微软Office 2010 或更高版本
(全自动安装破解版) x64