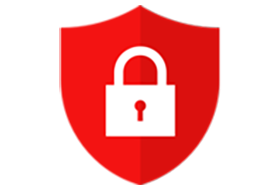 Block even the most cheeky and insistent ads in almost any desktop application.

Block Display Ads
Get rid of the annoying banner ads that block your content and spoil your browsing experience.
No More Commercial Breaks
Block video commercials that can completely obsess the video content you try to enjoy
Skip Sponsored Content
Make your social page look like one and not like a Yellow Page
Advanced Ad-blocking Technologies
Overcome browser restrictions and use system-level protection, which delivers superior ad-block performance compared to regular ad blockers.
No ads across the entire PC
Don't settle with just blocking ads in your browser. Spread the ad-free experience across many different applications that you use on a regular basis.
Take back your privacy
Stop invasive online trackers, which expose your personal information to advertisers, data miners and who knows to whom else.
Enjoy better app performance
Blocking ad content can increase the performance of the applications you use the most.
System Requirements:
OS: Windows 11/10/8.1/8/7
RAM: 512MB
HDD: 50 MB
An Internet connection is also required for automatic security updates
Supported applications: all browsers, messaging apps and many more
Thanks to BTCR release and alf9872000 (nsane) sharing
Please don't block CyberMania all brother and sister
(Cracked Silent Install Repack) x86