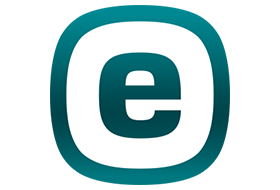 ESET Endpoint Antivirus represents a new approach to truly integrated computer security. The most recent version of the ThreatSense® scanning engine utilizes speed and precision to keep your computer safe. The result is an intelligent system that is constantly on alert for attacks and malicious software endangering your computer.
In the Using ESET Endpoint Antivirus by itself section you can find help topics divided into several chapters and subchapters to provide orientation and context, including Download, Installation and Activation.
Using ESET Endpoint Antivirus with ESET PROTECT in an enterprise environment allows you to easily manage any number of client workstations, apply policies and rules, monitor detections and remotely configure clients from any networked computer.
The Common Questions chapter covers some of the most frequently asked questions and problems encountered.
Features and benefits
Redesigned user interface

The user interface in this version has been significantly redesigned and simplified based on the results of usability testing. All GUI wording and notifications have been carefully reviewed and the interface now provides support for right-to-left languages such as Hebrew and Arabic. Online Help is now integrated into ESET Endpoint Antivirus and offers dynamically updated support content.

Dark mode

An extension that helps you quickly switch the screen to a dark color scheme. You can choose your preferred color scheme in User interface elements.

Antivirus and antispyware

Proactively detects and cleans more known and unknown viruses, worms, trojans and rootkits. Advanced heuristics flags even never-before-seen malware, protecting you from unknown threats and neutralizing them before they can do any harm. Web access protection and Anti-Phishing works by monitoring communication between web browsers and remote servers (including SSL). Email client protection provides control of email communication received through the POP3(S) and IMAP(S) protocols.

Regular updates

Regularly updating the detection engine (previously known as "virus signature database") and program modules is the best way to ensure the maximum level of security on your computer.

ESET LiveGrid®
(Cloud-powered Reputation)

You can check the reputation of running processes and files directly from ESET Endpoint Antivirus.

Remote management

ESET PROTECT enables you to manage ESET products on workstations, servers and mobile devices in a networked environment from one central location. Using the ESET PROTECT Web Console (ESET PROTECT Web Console), you can deploy ESET solutions, manage tasks, enforce security policies, monitor system status and quickly respond to problems or threats on remote computers.

Network attack protection

Analyses the content of network traffic and protects from network attacks. Any traffic which is considered harmful will be blocked.

Web control (ESET Endpoint Security only)

Web control lets you block web pages that may contain potentially offensive material. In addition, employers or system administrators can prohibit access to more than 27 pre-defined website categories and over 140 subcategories.
Processors Supported
Intel or AMD processor, 32-bit (x86) with SSE2 instruction set or 64-bit (x64), 1 GHz or higher
ARM64-based processor, 1 GHz or higher
Operating Systems
Microsoft® Windows® 11
Microsoft® Windows® 10
What's new in ESET Endpoint Antivirus version 10
Intel® Threat Detection Technology
Hardware-based technology that exposes ransomware as it attempts to avoid detection in memory. Its integration boosts ransomware protection while keeping overall system performance high. See the supported processors.
Dark Mode and UI redesign
The Graphical user interface (GUI) in this version has been redesigned and modernized. With added Dark Mode, you can choose a light or dark color scheme for ESET Endpoint Antivirus GUI in User interface elements.
Various bug fixes and performance improvements
Version 10.1.2058.0
Fixed: Specific VB macro based malware not detected in docx documents
Fixed: GUI crash when navigating to Network connections list
Fixed: Operating system freezes caused by Endpoint Security product having unavailable network path excluded
Fixed: Vulnerability & Patch Management feature not available after Auto-update
Fixed: Check for Azure code signing compatibility of Operating system during installation
Improved: Extended possible columns in Firewall rule list
License 2 0 2 6 – 0 1 – 1 5

ESET blocking non host mode. Already bypass.
30 November 2023 – Disable Program Update
(Activated Silent Install Repack) x86
(Activated Silent Install Repack) x64