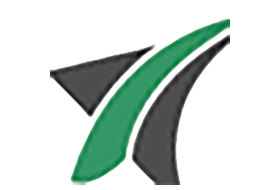 Amifeeder is the Best Amibroker Data Feed App for Microsoft Windows. Amifeeder small size and user friendly App effectively used to Feed Data in Amibroker for NSE Equity, NSE Futures, Nifty and BankNifty Options, MCX Commodity and NSE Currency. Amifeed for Amibroker gets automatically connected with Amibroker 32 bit version and starts tick-by-tick data feed in Amibroker for all active symbols with 365 days amibroker data feed backfill in 5min timeframe.
All Feeds in Amifeeder Data for Amibroker with 1 Year Backfill. User can chose any number of Symbols from any Feeds. Get All Symbols Amibroker Data Feed from All Segments @ ₹449 per month.
Get Free Demo for Amibroker Data with All Feeds Activated before Subscription. Amifeeder Provides Tick by Tick Amibroker Data Feed for NSE Equity, MCX Commodity, Nifty and BankNifty Weekly/Monthly Options, NSE Futures and Currency Segments.
User can Select any feed symbols from 900+ symbols list and Amifeed updates Tick By Tick Data in Amibroker with with 365 days intraday backfill in 5 Min Timeframe. We are the only Amibroker Data Feed Provider with One year Historical Data.
Runs on Two Machines Alternatively on Quarterly Subscription and Our Dedicated Live Support is available from 8 am to 7 pm on week days. We also provide Free Highly Successful Amibroker AFL Indicators with Annual Subscription
Remark: Special thanks to mr.eax09 (TSRh) sharing crack………
26 July 2021 – Added host blocker…Disable the noob Defender before install.
(Cracked Silent Install Repack) x86