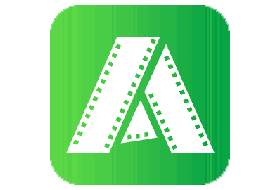 AmoyShare AnyVid is a fast downloader and high quality video converter. Search for any video from over 1000 sites. You can search both for keywords and using a link. Download and convert HD video. Convert any video to audio. Choose any format you need, MP4, 3PG, WebM, MP3, M4A, etc. Download high-definition video. You can download standard definition video (240p or 460p), high definition (720p or 1080p) and 4k resolution (2160p). Fast download and conversion process. Ability to download the entire playlist.
Features:
• Download and convert any videos as you wish.
• Download unlimited videos from 1000+ sites
• Download videos in multiple formats, such as MP4, 3PG, WebM, MP3, and M4A
• Super-high quality & super-fast speed
• Batch download the whole playlist
• Best HD Video Downloader & Converter for All Preferences
• 100% Safe and Fully Functional Video Master
• AnyVid is a simple and fast video grabber, all we can serve: a huge video resource from network, batch downloading, multi-format and high-quality options.
• Search Any Video You Want
• AnyVid searches for videos at large, which leads to a very comprehensive database that enables you to get any video from just any other video hosting site.
• Download Videos from 1,000+ Sites
• AnyVid can fetch online videos easily from more than 1,000 sites, such as YouTube, Facebook, Vimeo, Dailymotion and much more.
• Too Many Format Options
• Effortless to download a video to any format you like, or convert it to audio. AnyVid works with all the latest format, such as MP4, 3PG, • WebM, MP3, and M4A.
• High Definition Video
• With AnyVid, you can download videos from standard definition (240p or 460p), high definition (720p or 1080p) to 4K resolution (2160p).
• Fast Download & Conversion Process
• You can get video downloads and conversions ready just in a blink, even with multiple files and HD quality.
• Time-Saving Batch Downloading
• There's no limit to how many files you can download at once, so you can download the whole playlist to the required format with ease.
(Cracked Silent Install Repack) x86