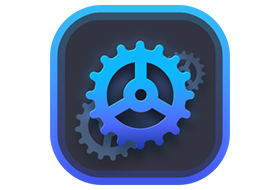 Windows is great–but there's always room for improvement! Enter WinOptimizer 19, the powerful PC auto-cleaner and tune-up solution from Ashampoo®. Because operating systems tend to slow down, become unstable and cluttered.
And important settings are often missing or buried deep in the system. Then, there's the privacy threat, especially ever since Windows ramped up the telemetry activities with Windows, collecting more usage information about you and your loved ones than ever before. WinOptimizer 19 puts a stop to this, fast, easy and effectively! Whip your PC back into shape and make it feel like new again. Let WinOptimizer clean, optimize and protect your machine and enjoy a fast, lean and secure Windows PC with intact privacy, permanently!
Greatly reduced memory consumption in multiple modules
Auto-emptying of Windows recycle bin
New filters for better results in Duplicate Finder
Up-to-date cleaners
Faster drive analysis in Disk Doctor
Handy tooltips with context-sensitive help information for important features
New direct cookie management with Internet Cleaner
Find more extensions with up-to-date Browser Extension Manager
Dynamic dashboards with new features and settings
Process Manager with in-depth information for professionals
Extended system analysis for fast all-round optimization
Totally overhauled 1-Click Optimizer
Powerful Privacy Manager module to disable Windows telemetry
Manage and disable Windows tasks individually
Autorun module with startup times for individual programs and system apps
Analyze and accelerate boot times with Boot Center
Use it on up to 10 PCs in your household
If you use Ashampoo® WinOptimizer 19 at home, a single license will allow you to install the software on up to 10 PCs! Buy once and let your entire family benefit from a leaner, faster and more secure Windows system! You'll only need a separate license for each installation, if you use the software in a commercial setting.
More privacy for Windows 10, 8 and 7 systems: Privacy Manager
Everything your privacy needs in a single location: Meet our new Privacy Manager. It combines the power of the popular AntiSpy and Windows 10 Privacy modules and expands on them with new features, like the ability to disable telemetry functions. Is it okay for Windows to share your passwords? Do you really want Cortana to analyze your handwriting? Now you get to decide! 13 comprehensive categories offer total all-round protection against nosy apps and Windows components. Privacy Manager may be only one of many powerful WinOptimizer modules but it packs a punch: Adjust 73 critical system settings and take back control of your privacy!
For the perfect system start: Boot Center
What happens in your PC when you press that power button? What programs and tasks are loaded–and is there a way to speed things up? Boot Center has all the answers. Find out exactly what is impacting startup times and you can eliminate delays. Examine running processes and autorun entries and disable unnecessary programs, including system-default apps! The handy task view lists all Windows tasks, even orphaned entries that got left behind during uninstalls. Rid yourself of unneeded items and boost the boot time of your Windows PC!
New, sleek and powerful: Our cleaners!
Cleaners have been an integral part of WinOptimizer since day one. Which is exactly why we felt it was time for a total overhaul! Enjoy a fresh new look, new features and, not least, improved performance! Manage your cookies and eliminate web browsing traces with Internet Cleaner, track down file clutter, find orphaned registry entries with Registry Cleaner and reclaim precious disk space. More space, more privacy, more Registry performance: You don't have to wait for spring to give your PC a total spring cleaning!
Full speed ahead: system optimization
You can feel the incredible optimization power of Ashampoo® WinOptimizer 19 right from the get-go! Take care of eight major problem areas of Windows in just a single click and kick your system into overdrive. Get rid of junk data, like web browsing traces, fix useless Registry entries, remove broken shortcuts and disable unnecessary services–the comprehensive system analysis built into WinOptimizer will make your machine faster, leaner and more secure. Optimize your security, system and autostart settings and empty the recycle bin in just a single click! Reclaim your system resources and enjoy faster startup times and a smoother overall Windows experience thanks to more available memory.
Need a tip?
The new WinOptimizer now features tooltips in various essential areas to clear up misconceptions and guide you on your way to the perfect system. Simply hover your mouse over a function for two seconds to get help or additional details. And don't forget to maximize the program window for even more details and dashboards on the start page! Prefer a task-based approach over module names? Use the switch to toggle between module names and task categories in the "All modules" section.
The Swiss army jackknife for your PC
Ashampoo® WinOptimizer 19 goes way beyond a mere tuneup and cleaning suite: It comes with over 30 powerful modules. From security maintenance to privacy protection and smart system analyses, WinOptimizer is the total package for you. Need to recover accidentally deleted files, permanently wipe sensitive data or put a muzzle on Windows 10's chatty telemetry features? It's all part of the package! All modules are refined and updated every year for best compatibility and performance with present and coming Windows updates. No other system optimization software even comes close to this enormous feature set, usefulness and easy handling!
Concise or detailed: system analysis
Ashampoo® WinOptimizer provides an extensive look at what's going on in your system, including your drives. Once health parameters deteriorate, you'll instantly be notified to avert disaster. Discover bottlenecks and spot potential enhancements with incredible ease. For a quick overview, check out the "Inform" dashboard. For more in-depth information, like installed hardware, drivers and codecs, visit "System Information".
Live overviews with dashboards
Dashboards paint a detailed picture of your system condensed into constantly updated key figures. "Clean", "Optimize" and "Inform" always have the latest details on these vital tasks–including full feature access! Enjoy precious information neatly visualized. What's the status of the Registry? Are there superfluous services running? Is there a privacy threat? Find out all this and more with a single glance! And it gets even better: Maximize the program window for an even more in-depth view with interesting and important system details!
Find and delete unwanted browser extensions
Browsers are not only your window to the internet but also threatened by malicious extensions that cause slowdowns or spy on you. You're probably familiar with toolbars but chances are you're far less familiar with the numerous extensions that may live in your browser, offering little to no use but threatening performance and your privacy. Many even manage to stay hidden from browsers' installed extensions lists! Browser Extension Manager puts a stop to this. It lists all installed extensions across your browsers and gives you the choice to delete them, if needed! It only takes a single click to rid your browsers of a malicious extension and make browsing the web a little safer!
Defragment without system slowdowns
Our Defrag doesn't slow down your PC like other defragmentation software. That's because it uses and expands on Windows' own algorithm and runs highly efficiently in the background! Merge free space to shorten access times, automate drive analysis and defragmentation and have the process run in the background at low priority for uninterrupted use of your PC. Our Defrag is future-proof and fully SSD compatible: Retrim makes sure your drive is used to its full capacity while ensuring high performance and long life!
Save time and effort automatically
A total of three automatic features take the major work off your shoulders! Auto-Clean not only rids your system of junk data but reduces clutter before it takes hold. As soon as you close your browser, or other application, this fully-automatic broom sweeps everything off your drives that doesn't belong, like temporary files. Live Tuner provides a smart launch boost to all applications and allows for custom fine tuning to assign different priorities to individual applications, e.g. "high" for more performance. Game Booster does exactly what its name implies: It closes unnecessary background processes non-essential to gaming while your game is running to give your game a boost and restarts them when you're done playing so you can get back to work.
Always update-ready
Windows is continually evolving, thanks to updates, and so is Ashampoo® WinOptimizer! Our development team works hard to guarantee smooth operation before and after all Windows updates. Windows 10 received over a dozen updates in the past year and we analyze each one meticulously. Continual program updates ensure your WinOptimizer keeps up to speed with Windows, no matter what the change. This includes fixing issues introduced through Windows updates, because WinOptimizer not only cleans your PC but also repairs it.
Set up a maintenance schedule and let the program work its magic!
For over a decade, customers have been in love with WinOptimizer's 1-Click Optimizer and system maintenance modules. WinOptimizer finds and eliminates web browsing traces, hidden junk files and superfluous Registry entries with ease, and optimizes system settings. But, cross your heart, do you remember to run these modules regularly? That's why we've added a handy task scheduler to have WinOptimizer auto-run them for you at customizable intervals. Keep your PC in tip-top shape, permanently!
Requirements
Operating System:Windows® 11, Windows® 10, Windows® 8, Windows® 7
Requirements:Any device that supports the operating systems listed above. Systems with ARM processors are not supported.
OtherScreen resolution 1280×768 (Recommended: 1920×1080 )
Full administrative rights are required to use the program.
An Internet connection is required to activate the program. The program license is verified repeatedly at regular intervals.
(Cracked Silent Install Repack) x86