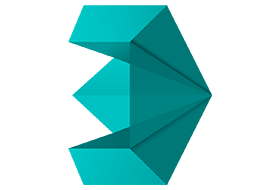 Autodesk 3ds Max 2022 is a comprehensive 3D modeling, animation, simulation, and rendering solution for games, film, and motion graphics artists. This Autodesk software lets you create high-quality 3D assets with powerful animation, modelling and rendering tools created specifically for entertainment and visualisation projects.
If you can dream it, you can build it in 3ds Max, the 3D software for modeling, animation, and rendering that allows you to create massive worlds in games and stunning scenes for design visualization. With tools to help shape and define, 3ds Max is modeling software for artists looking to create a range of environments and detailed characters.
Autodesk 3ds Max is used by top-tier animation and design firms to create imaginative characters and realistic scenes in games and architecture. Works with most major renderers. Such as V-Ray, Iray, and mental ray, to create high-end scenes and striking visuals for design visualization.
Autodesk 3ds Max works with Autodesk Revit, Inventor, Fusion 360, and Stingray. As well as SketchUp, Unity, Unreal, and more.
Powerful 3D modeling. With an extensive polygon modeling and texture mapping toolset, modelers and texture artists can work more quickly and effectively.
Advanced character rigging and animation. The fully integrated Character Animation Toolkit (CAT) provides an out-of-the-box advanced rigging and animation system.
Choice of integrated renderers. Artists can create highly near realistic or stylized looks using the tightly integrated scan line and mental ray renderers. Including mental ray network rendering to help finish rendering faster.
Extensible pipeline support. Developers can customize, extend, and integrate 3ds Max into their existing pipelines with support for C ++ and .NET.
FBX Import/Export for Unreal pipelines. Create and animate 3D models and export as Autodesk FBX asset exchange technology files. And then import into the Unreal Editor content creation tool.
Autodesk 3ds Max 2022 Features:
Produce professional-quality 3D animations, renders, and models. An efficient toolset helps you create better 3D content in less time.
The software offers the most capable and varied toolset to date. Customize tools. Collaborate more efficiently across teams. And work with more speed and confidence.
Create intelligent, believable 3D characters and high-quality animations with the sophisticated 3ds Max toolset.
Explore the 3D modeling, texturing, and materials toolset.. Get intuitive Graphite modeling, expanded OpenSubdiv support, enhanced ShaderFX, powerful ProOptimizer technology, and more.
Create stunning images faster with 3D rendering and visualization tools. Autodesk 3ds Max software delivers high-performance interactive workflows, quick preview animations, and photorealistic detail for pixel-perfect final images.
Bring scenes to life with 3ds Max software, featuring the MassFX unified system of simulation solvers, the powerful Particle Flow system, and integrated hair and fur toolsets.
Explore user interface innovations, productivity-enhancing workflows and smarter ways of working with the data in your pipeline.. Create better 3D content faster.
Software
Operating System
64-bit Microsoft® Windows® 10.
Browser
Autodesk recommends the latest version of the following web browsers for access to online supplemental content:

Microsoft® Edge
Google Chrome™
Microsoft® Internet Explorer®
Mozilla® Firefox®
Hardware
CPU
64-bit Intel® or AMD® multi-core processor with SSE4.2 instruction set
Graphics Hardware
Refer to 3ds Max Certified Hardware for a detailed list of recommended systems and graphics cards
RAM
4 GB of RAM minimum (8 GB or more recommended)
Disk Space
9 GB of free disk space for install
Pointing Device
Three-button mouse
Highlights
Smart Extrude Enhancements
Slice Modifier Enhancements
Symmetry Modifier Enhancements
Relax Modifier Enhancement
Extrude Modifier Enhancements
Bake to Texture
Viewport Improvements
Arnold Renderer – MAXtoA
More features
Rendering Improvements
Security Improvements
Edit Poly Modifier Enhancement
Autosmooth Function Improvement
(Installer) x64
Remark: Thanks to JouJou sharing..
Password = CyberMania