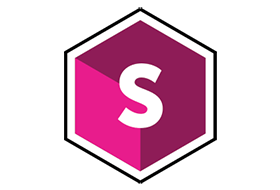 Sapphire plugins let you create stunning organic looks unmatched by any host native effect tools. Key features include over 270 effects and 3000+ presets, a powerful Effect and Transition Builder, and integrated tracking and masking with the Academy Award-winning Mocha. Sapphire's superior image quality, control, and render speed offers massive time-savings — allowing creatives to focus on what matters most, delivering an impact that keeps audiences coming back.
WHAT'S NEW FOR SAPPHIRE
New Host! Sapphire for Photoshop
New Effect! Sapphire ColorFuse
New Functionality! Mocha Splines in UltraZap
New Presets! 350+ new and curated presets for 2022
Improved LensFlare Designer! Featuring 5 brand new and over 40 revitalized flares
Faster Renders! NVIDIA CUDA 11 support for Ampere cards, improved support for Adobe After Effects Multi-Frame Rendering, and optimized performance for native processing on Apple M1 hardware
Sapphire for Photoshop
Sapphire 2022 adds new host support for Adobe Photoshop — and it's FREE to all Sapphire 2022 users! Featuring 270+ resolution independent and non-destructive effects built into a one-of-a-kind nodal based effects compositor. Photoshop artists will delight at 3000+ easily searchable presets organized by name, type, or intended use. Sapphire Photoshop has the same extensive parameter set as Sapphire plugins, giving artists complete control over every aspect of an effect. Anything created with Sapphire Photoshop can be shared with Sapphire supported hosts including Adobe Premiere Pro, Blackmagic Resolve, Avid Media Composer, Foundry's Nuke, and many others. Sapphire Photoshop is fully GPU-accelerated with CUDA and Metal support and features native support for Apple M1 processors.
Sapphire ColorFuse
Meet the brand new Sapphire effect: S_ColorFuse! Create cinematic color grades with ease using the one-of-a-kind Sapphire LUT effect. Combine up to three LUTs in different combinations and opacities for limitless choices or choose from one of 50 included presets. Transfer looks between host applications, no LUTs needed — all the info is stored in the S_ColorFuse preset. Maintain accurate color representation by setting the host application colorspace and LUT colorspace (produced in accordance with OCIO standards). S_ColorFuse is fully GPU-accelerated with CUDA and Metal support and renders natively on Apple M1 processors.
Mocha Splines in UltraZap
S_UltraZap now takes advantage of Sapphire's built-in Mocha planar tracking and spline-based tools. Easily drive electrifying animations by creating tracked splines inside Sapphire's Mocha interface or importing projects created in Mocha Pro or Mocha AE. All supported hosts now have access to the many advanced UltraZap features previously only available in Adobe After Effects. Whether you're enhancing a simple logo or diving into a complex VFX shot, the combo of Mocha splines with UltraZap opens up a world of creative possibilities.
New Presets and Faster Speeds
The 2022 release features 300+ new curated presets across all Sapphire effects. Each new preset is designed with today's artists in mind and delivers excellence in form and function. Many older presets have been deprecated and replaced by new modern versions.
Sapphire 2022 features faster speeds and shorter render times in Adobe After Effects with improved support for multi-frame rendering. On average, Sapphire renders are more than 20% quicker with MFR. Individual results can vary based on many factors (CPU, comp size, bit depth, etc).
Boris FX Sapphire Plug-ins for Photoshop  x64

(Installer with crack) x64
Boris FX Sapphire Plug-ins for After Effects  x64
(Installer with crack) x64
Boris FX Sapphire Plug-ins for OFX  x64
(Installer with crack) x64